Search starts for next National Lottery operator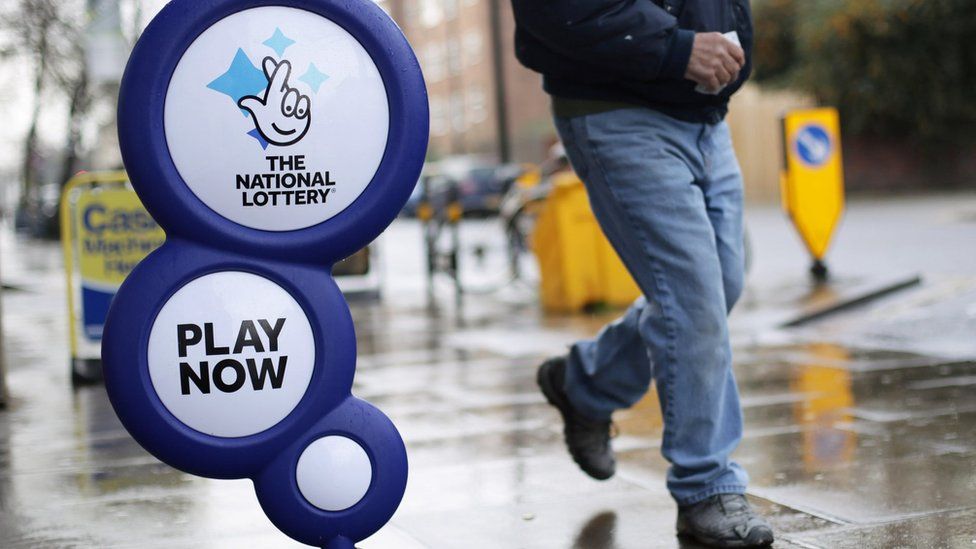 Potential bidders for the National Lottery are being sought by the Gambling Commission ahead of the current licence ending in 2023.
The commission said it would be seeking the "best ideas, innovations and experiences" to create a lottery fit for the future.
It wants the next operator to "maximise returns to good causes" and build on the £39bn raised since 1994.
Camelot has been the only operator of the lottery since its inception.
Earlier this year, MPs on the Public Accounts Committee called on the commission to seek a "fair return" for good causes and to make sure that the next licence for the lottery was able to achieve this.
The MPs said the current licence was too long and too inflexible, making it difficult to make changes following a sharp decline in ticket purchases and a resulting slide in income.
Their report also found that Camelot profits had risen from £39m to £71m between 2009-10 and 2016-17, while funds for charitable causes were up by just 2% in the same period.
About 14 million a month people play the draw-based games and the lottery had sales of £6.9bn last year.
Neil McArthur, chief executive of the Gambling Commission, said: "We believe there is significant untapped potential for growth whilst still retaining the principles of being responsible, safe and fair.
"We are looking forward to meeting businesses, investors and interested parties over the next few months to help us to shape an exciting, fair and healthy competition which will take the UK National Lottery into a new era, and ensure it remains one of the biggest and best lotteries in the world."  
Camelot was given a four-year extension to its contract in 2012. The company was bought by Ontario Teachers' Pension Plan, one of Canada's biggest pension funds, for £389m in 2010.
The National Lottery has awarded more than £69bn in prize money, making millionaires of just over 5,000 people.
In 2013, the cost of a National Lottery Lotto ticket doubled to £2 - the first increase since 1994 - as part of a range of changes that included bigger prizes.