UK retail sales hit by mild autumn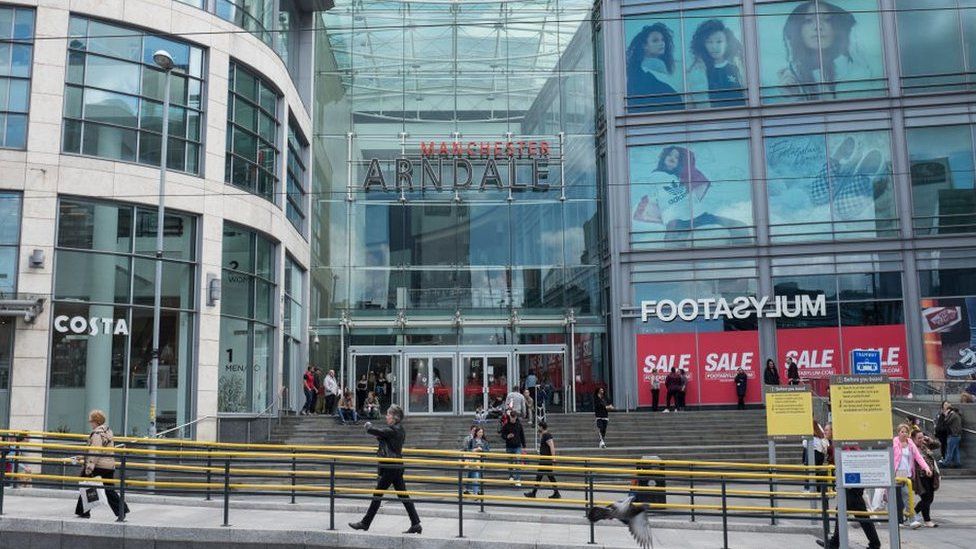 Retail sales fell by a worse-than-expected 0.5% in October, after a mild autumn hit sales of winter clothes.
For the three months to October, retail sales rose 0.4% - a considerable slowdown from the 2.3% increase recorded for the three months to July.
Analysts said October's fall suggested shoppers were cutting back spending.
Samuel Tombs at Pantheon Macroeconomics said the drop was the "first real sign that consumers are tightening their purse strings due to uncertainty about Brexit".
Non-food sales fell 1.3%, with a 1% decline in clothing sales, which he said could not be blamed on the weather.
"Consumers' confidence already has weakened in recent months due to concerns about the economic outlook and we doubt households are feeling any surer that a no-deal Brexit will be avoided after this week's political turbulence," Mr Tombs said.
"Unless the government miraculously manages to force the current withdrawal agreement through parliament soon, growth in consumers' spending will weaken markedly in the fourth quarter."
Are spending patterns changing?
Thomas Pugh at Capital Economics said some of October's weakness may reflect consumers delaying spending ahead of "Black Friday" discounting this month.
"High oil prices also weighed on the volume of fuel sold. As such, we suspect that there could be a rebound in sales volumes in November as oil prices have fallen sharply and if Black Friday sales pick up," he added.
What does it mean for retailers?
The Christmas quarter accounts for a big proportion of profits for most retailers and is set to be very tough.
Ian Geddes, head of retail at Deloitte, said more than half of consumers do their Christmas shopping in November or earlier.
"Given consumers' appetite to rein in their spending, the promotions on and around Black Friday will likely be more of a draw than ever," he said.
"We expect this year's Black Friday to generate record levels of UK spending, which will likely boost November's retail figures overall. Whether it will be enough to make this a 'golden' quarter remains to be seen."
Did the retail figures hit the pound?
It is difficult to say with any certainty, as sterling had already started sliding on Thursday morning following the resignation of Brexit Secretary Dominic Raab over Theresa May's draft Brexit deal before the retail sales figures were released.
The pound fell as low as $1.2751 following the departure of Esther McVey, the Work and Pensions Secretary, before recovering some ground to trade at about $1.28 and €1.1318 - both falls of 1.5%.
Jeremy Thomson-Cook, chief economist at WorldFirst, said: "All eyes are now on Theresa May with a challenge to her leadership increasingly being viewed as the next catalyst for another sterling collapse."
What else is happening in the UK economy?
Earlier this week the ONS said inflation was steady at 2.4% last month, despite expectations of a modest rise.
Prices of food and clothing fell, but utility bills and petrol prices were up, said the ONS.
Separate ONS figures suggested that the squeeze on consumers' wallets is easing slightly, as wage growth outstrips inflation.
In the three months to September, wages excluding bonuses rose by 3.2% compared with a year earlier - the biggest rise since the end of 2008.