Tobacco shares hit by US menthol ban fear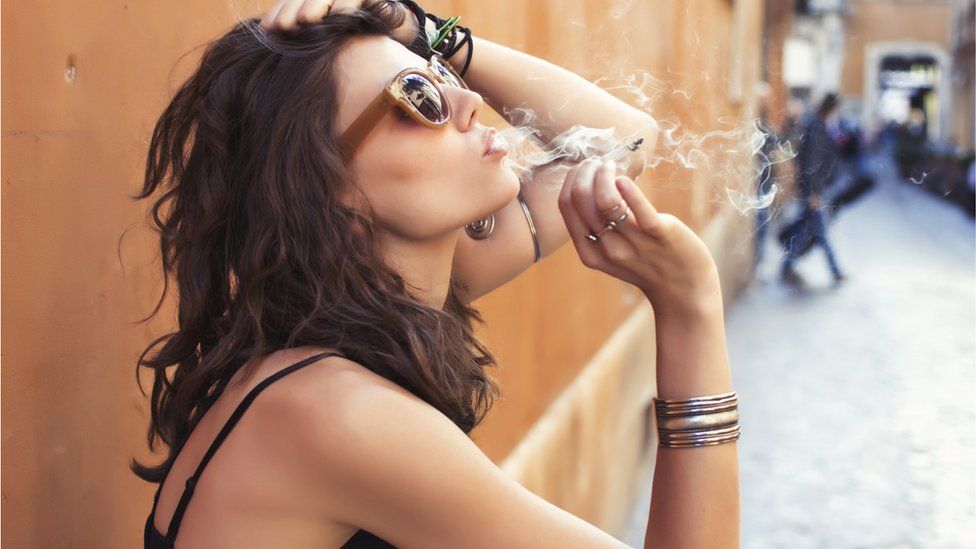 Shares in two tobacco giants have been hit by reports that US regulators are planning to ban menthol cigarettes.
British American Tobacco closed 10.6% down to their lowest in almost five years, while Imperial Brands recovered from earlier big falls to end 2.2% off.
A report in the Wall Street Journal claimed the US Food and Drugs Administration would impose the ban.
Analysts said menthol cigarettes sales account for a quarter of BAT's earnings and a tenth of Imperial Brands'.
The newspaper report suggested the US authorities are planning a ban just days after cracking down on flavoured e-cigarettes.
BAT owns one of the most popular menthol brands, Newport, after it splashed out $49bn (£38bn) on rival RJ Reynolds last year.
Analysts at Barclays estimated US sales of menthol cigarettes account for around 25% of BAT's annual underlying earnings and around 11% of Imperial Brands's earnings.
But the menthol ban could take up to two years to come into force, with a year for the rules to be finalised and a further year for the ban to be enforced in the marketplace.
In 2013, the Food and Drugs Administration concluded that menthol cigarettes are harder to quit and pose a greater health risk than regular cigarettes.
"Along with cigarette volumes shrinking, regulation is the other inevitable fact of the tobacco industry," said Nicholas Hyett, equity analyst at Hargreaves Lansdown.
"An ever more hostile regulatory environment might explain why BAT has decided to spend big on next generation products like e-vapour and heated tobacco.
"These products are believed to cause less harm to users, but even here the regulator is creating waves - potentially banning flavoured capsules popular with younger customers."
BAT said it did not that believe that menthol encouraged people to smoke, made smoking harder to give up, or increased the risks to health compared to cigarettes without menthol.
"In the event that the FDA does make an announcement this week indicating that it wishes to regulate menthol cigarettes, any such proposal will have to go through the multi-year rule-making process, including public comment, a potential review by the Tobacco Products Scientific Advisory Committee (TPSAC), and will be subject to judicial review," said Simon Cleverly, corporate affairs head at BAT.
"In any event, we look forward to continuing to participate in a thorough science-based review to address the use of flavours in tobacco products."