Diageo sells Seagram's and sambuca brands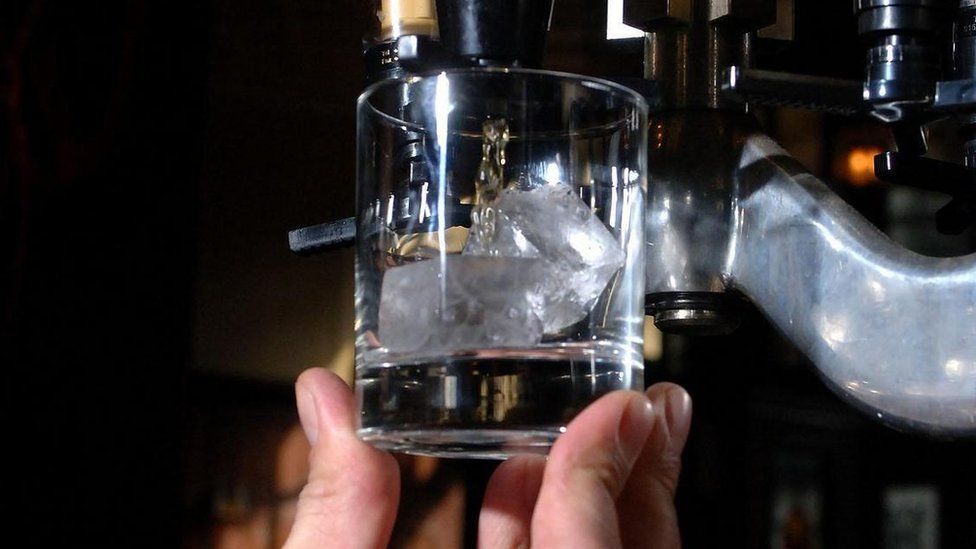 Drinks giant Diageo has announced that it is selling a portfolio of 19 brands to US privately owned firm Sazerac for $550m (£427m).
The list includes three varieties of Seagram's whisky, plus Romana Sambuca and the now-defunct Booth's gin brand.
Diageo said the sale would allow it to have "greater focus" on its premium brands in the US.
The proceeds, expected to be about £340m, will be returned to shareholders through a share buyback, Diageo said.
Booth's Gin used to be a well-known brand in the UK, but production ceased in 2017. Vintage bottles from the 1960s and 1970s are available for up to £250 from specialist retailers.
Sazerac is one of the US's oldest family-owned distillers, with operations in 10 states, as well as international activities in the UK, Ireland, France, India, Australia and Canada.
Diageo, which owns Guinness, Smirnoff vodka and Johnnie Walker whisky, also said it had agreed to enter into 10-year supply contracts with Sazerac for five of the drinks being sold.
Diageo chief executive Ivan Menezes said Diageo had "a clear strategy to deliver consistent efficient growth and value creation for our shareholders".
He added: "The disposal of these brands enables us to have even greater focus on the faster-growing premium and above brands in the US spirits portfolio."
The deal is subject to approval by regulators and is expected to complete in early 2019.
The full list of brands sold is:
Seagram's VO, 83 and Five Star
Myers's
Parrot Bay
Romana Sambuca
Popov
Yukon Jack
Goldschlager
Stirrings
The Club
Scoresby
Black Haus
Peligroso
Relska
Grind
Piehole
Booth's
Jon Begg