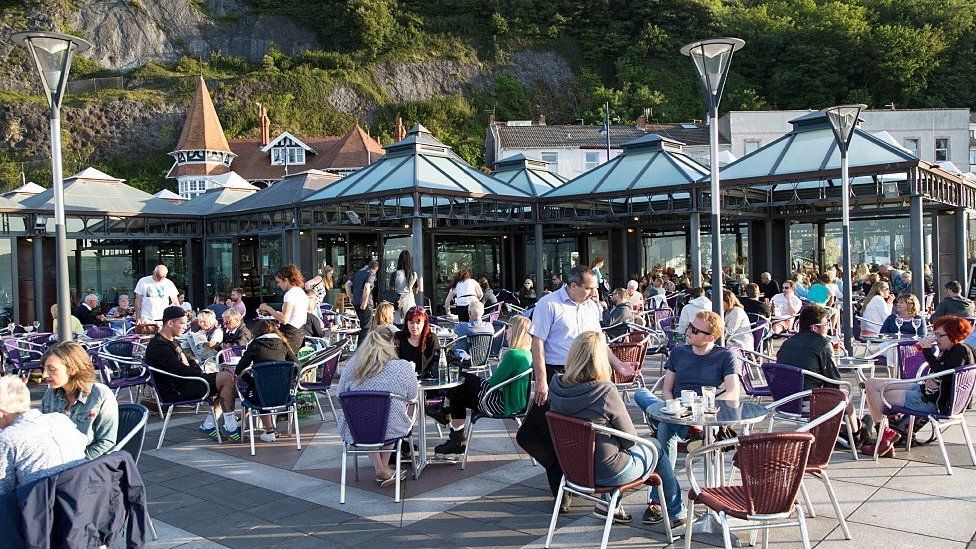 Fond memories of a hot summer with the smell of barbecues and the sound of football matches wafted through Friday's GDP figures.
The government bean-counters pointed to strong retail sales boosted by warm weather and the World Cup. Other parts of the economy also warmed up.
After a miserable start to the year, when construction sites were frozen and idle, July saw a continued swing back in activity.
Although August and September saw no further growth, hanging on to July's strength was enough to see the economy put in its best three-month performance for nearly two years.
The chancellor looked happy and relieved. Remember, this is a man who just spent £104bn in his recent Budget honouring the prime minister's NHS funding promises and bringing forward tax cuts for 32 million people.
That splurge was based on favourable economic forecasts from the independent budget watchdog, the Office for Budget Responsibility.
Money, in other words, that is not yet in the bank and could evaporate if the OBR's underlying assumptions of a smooth Brexit prove optimistic.
Businesses, however, are taking a more cautious line than the chancellor. Investment by firms in new stuff fell sharply again.
This is the first time since the financial crisis that business investment has fallen for three quarters in a row, confirming widespread anecdotal evidence that companies need to see the whites of the eyes of a Brexit deal - and the breathing space of a 21-month transition deal that will deliver - before they pull the trigger on new purchases.
That very fact is why the chancellor is convinced that the announcement of a Brexit breakthrough will see the "double deal dividend" he talked about in his Budget, as pent-up investment is released and the government can spend some of its "no-deal" contingency reserves.
He told the BBC he expected a deal to be announced "in a few days". Even if that happens, many businesses will want to see it get through Parliament before loosening the purse strings.