Disney reports record results as it flags up new Star Wars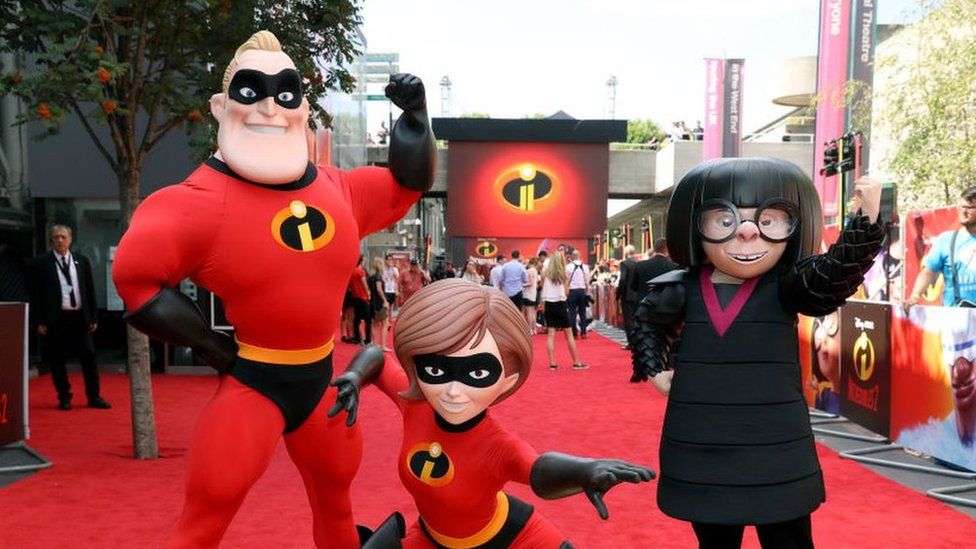 Disney is preparing another live-action Star Wars spinoff as it looks to lure viewers to a new video streaming site.
Executives cited the Star Wars series as an example of the new investments they are making in content as the firm shifts its focus to online streaming.
The move follows increased competition from giants such as Netflix.
"We're looking at the marketplace, we're seeing disruption and we're reacting to it, hopefully on a timely basis so we can take advantage of the trends," chief executive Robert Iger said.
In the three months to 29 September, Disney earned $14.3bn in revenue, up 12% year-on-year, while profits rose 33% to $2.3bn.
Its performance was boosted by the studio division, whose revenues jumped 50% in the quarter to $2.15bn (£1.6bn).
As well as its film studios, Disney's holdings include cruise ships and theme parks, a TV division that includes ESPN and broadcast networks such as ABC.
It is now intent on expanding its digital reach.
The company already owns a stake in the general television streaming site Hulu.
This year, it added ESPN Plus, a sports-focused online streaming site.
The company also plans to launch Disney Plus, a family oriented site that will feature a mix of new shows and films from the firm's rich back catalogue, in late 2019.
The online investments have yet to be profitable, but Mr Iger said he was pleased with results so far, especially at ESPN Plus, which now has more than 1 million subscribers.
"The early growth trajectory of ESPN Plus is very encouraging and we believe it bodes well for our global... strategy," he said.
The company's purchase of 21st Century Fox's film, television and international assets, which was announced last year, was aimed in part at expanding Disney's catalogue of film and TV shows for its digital sites.
Mr Iger said Disney expected to complete that deal, which will give it a controlling stake in Hulu, before June 2019.
Mr Iger said he hoped the purchase would help Disney create a powerhouse television studio to supply programmes for its digital, "direct-to-consumer" products.
For example, the firm is planning to offer shows from Fox's National Geographic on Disney Plus, in addition to offerings like the planned Star Wars live action series, planned as a prequel to Rogue One.
Mr Iger said he also hoped to make Hulu and Disney Plus available internationally.