Online property adverts 'refusing' tenants on benefits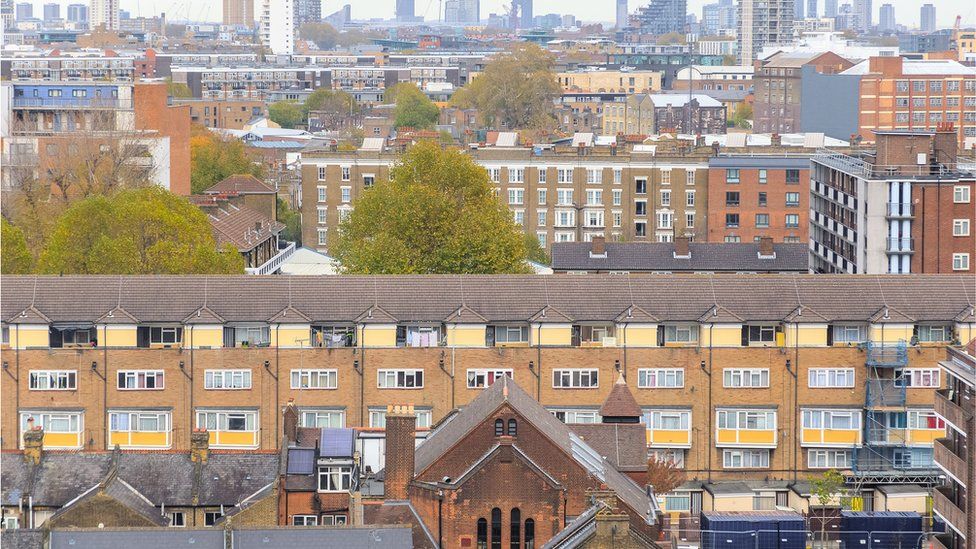 Thousands of online property adverts in England are discriminating against tenants who are in receipt of housing benefit, a study says.
The National Housing Federation and charity Shelter examined 86,000 online adverts for rental properties.
They found that one in 10 of those adverts requested "No DSS" or "No Housing Benefit".
While it is not unlawful to refuse people on benefits, Shelter said it was likely to contravene the Equality Act.
The Act protects disabled people and women - who make up the majority of private sector tenants on benefits in England.
The research found many other adverts implied that no one on benefits was welcome - for example by saying "professionals only".
In response, landlords said many of the UK's mortgage lenders refuse to lend money to landlords whose tenants are on benefits.
A previous study by Shelter and the National Housing Federation (NHF) - which represents housing associations in England - found that 10% of letting agents in England did not rent out to tenants who were claiming benefits.
Benefit claimant Michelle Hunte said she had found it very hard to find a place to live, after being evicted from a flat in London in 2016.
"I woke up every day at 6am to look for a home," she said. "Everywhere I looked online said 'No DSS' - Gumtree, Facebook, everywhere."
She ended up living in a bed and breakfast, while her six children lived elsewhere.
"It was so stressful being apart from my family. I'm now suffering from anxiety and depression."
The NHF said the practice had to stop.
"This research shows that blatant discrimination against people on housing benefit is widespread," said Kate Henderson, chief executive of the NHF.
"Many housing associations were created in the 50s and 60s in reaction to discrimination and racism from private landlords who wouldn't house migrants, and said 'No Irish, No Blacks, No Dogs'.
"Today's discrimination is hardly any different and we refuse to turn a blind eye."
The Residential Landlords Association (RLA) said landlords could not be blamed, as many mortgage lenders refuse to offer loans where tenants are on benefits.
David Smith, the policy director of the RLA, told the BBC that 90% of lenders have at least one product which discriminates against benefit claimants.
"We're very concerned about that, because it treats all tenants on benefits as the same," he told the BBC's You and Yours programme.
Research for the programme also found that landlords whose tenants claim benefit are frequently charged more by insurance companies.
Many long leases exclude such tenants anyway, the RLA said, although it added that it was difficult to estimate the proportion of leases affected.
Helena McAleer, a landlord from Belfast, was told by NatWest to evict an elderly tenant who was on benefits, or find another lender.
"I was very upset about it, because I find it very inhumane to ask me to find another tenant," she told the BBC.
NatWest eventually offered her £500 in compensation, which she refused. The bank has said it is now reviewing its policy.