Primark blames weather for sliding sales
By Chris Johnston
Business reporter, BBC News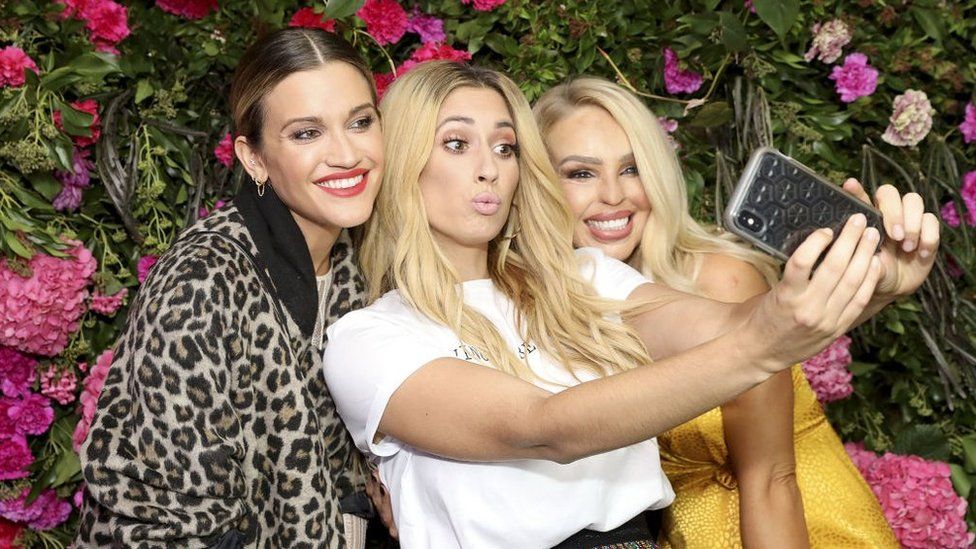 Primark has blamed three periods of unseasonable weather for sliding sales over the past year.
The fast fashion retailer, owned by Associated British Foods, said sales fell 2.1% for the year to 15 September at stores open more than 12 months.
The decline compared with a 1% increase for the previous year.
As well as the cold snap at the start of this year and the summer heatwave, trading was also hit by an unusually warm autumn in Europe in 2017.
However, total Primark sales were up 5%, driven by opening 15 new stores in nine countries totalling another 900,000 sq ft of trading space.
In the UK, like-for-like sales rose 1.2% and the chain won a "significantly" bigger share of the clothing market, but sales in Europe slid 4.7%.
Primark is unusual in not selling online and uses its website to direct customers to one of its 360 stores.
ABF chief executive George Weston told the BBC it had no plans to change: "We don't see the business need to go online... it's too costly at our price points."
Sophie Lund-Yates, a Hargreaves Lansdown analyst, said Primark "continues to open up new stores, which given the challenges other bricks and mortar retailers are facing looks a bold move - but it's working".
"Overall sales growth is continuing despite declining like-for-like sales, and a popular summer range means margins and profits continue to climb."
ABF's retail operations accounted for just under half of its £15.6bn in revenues, which were up 1% from last year, with the remainder divided between its sugar, ingredients, grocery and agriculture divisions. Adjusted pre-tax profit rose 5% to £1.37bn.
Mr Weston said strong profits at Primark and the grocery, agriculture and ingredients businesses more than offset the decline in returns from sugar, which was caused mainly by low prices following EU rule changes.
Primark plans to open another one million sq ft of retail space in the next financial year, including a huge 160,000 sq ft store in Birmingham that will become its biggest outlet.
The city centre store had been due to open before Christmas, but that has been pushed back to the spring.
After its store in central Belfast was destroyed by fire in August, the retailer will open an outlet in Commonwealth House in the city and plans to restore the damaged Bank Buildings in the longer term.
The chain plans to open large new stores in Bordeaux, Brussels, Utrecht and Milton Keynes in 2019, along with its first in Slovenia - Primark's 12th territory.
It is also aiming to enter more central and eastern European markets and has signed a lease in Warsaw for its first store in Poland.
The company now has nine stores in the US after opening in Brooklyn in July. That site has been trading "very strongly" and ABF said it was "very pleased with our US performance in the second half of this year".
New stores will open in New Jersey next year and another in Florida in 2020, while more are planned.
Meanwhile, a barometer of UK retail spending found sales growth was almost flat in October.
The British Retail Consortium-KPMG retail sales monitor found like-for-like sales rose by just 0.1% compared with the same month last year.
Paul Martin, UK head of retail at KPMG, said: "Grocery sales - which have been a ray of light - actually showed signs of restraint. However, clothing sales were more promising, with the colder weather towards the end of the month prompting a wardrobe rethink."