PepsiCo launches bid for Pipers Crisps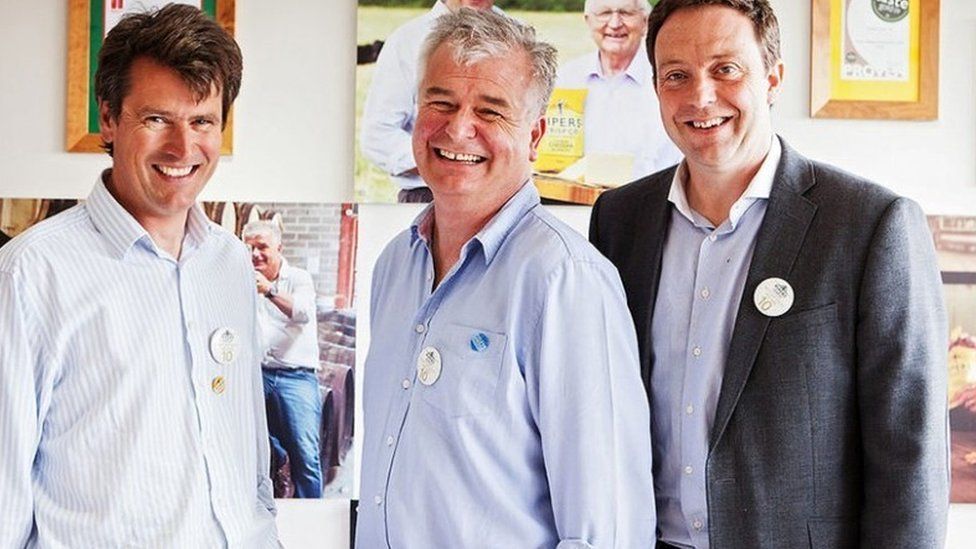 PepsiCo is taking another step into the UK snack market by launching a bid to acquire Lincolnshire crisp company Pipers Crisps.
PepsiCo already owns Leicester-based Walkers Crisps and American firm Doritos and wants to grow Pipers in the UK and develop its exports.
The international food and drink company's bid is subject to approval by the Competition and Markets Authority.
Farmers Alex Albone, Simon Herring and James Sweeting founded Pipers in 2004.
Based in rural Lincolnshire, it employs more than 75 local people.
Pipers' managing director, James McKinney, said: "We've developed innovative products to suit evolving tastes while establishing a strong foothold in the market.
"PepsiCo's commitment to accelerating the growth of the Pipers brand means more people will be able to enjoy the unique, award-winning flavour of Pipers Crisps."
The UK is the top crisp market in Europe, worth some £1.46bn, ahead of Germany (£760m) and France (£550m), according to Mintel.
Ian Ellington, PepsiCo UK's general manager, said: "The Pipers' brand has a strong proposition within the market, with stand-out taste, flavours and appeal."
Pipers delivers directly from a number of its own regional hubs across the UK using its own vans, as well as supplying customers through selected distribution partners.
The company also exports extensively, now selling to 37 countries worldwide.
In 2017, it was named as one of the 50 fastest-growing food and drink businesses in the UK in The Grocer magazine's annual Fast 50 list.
PepsiCo hopes to complete the deal in early 2019.