Landmark day for state pension equality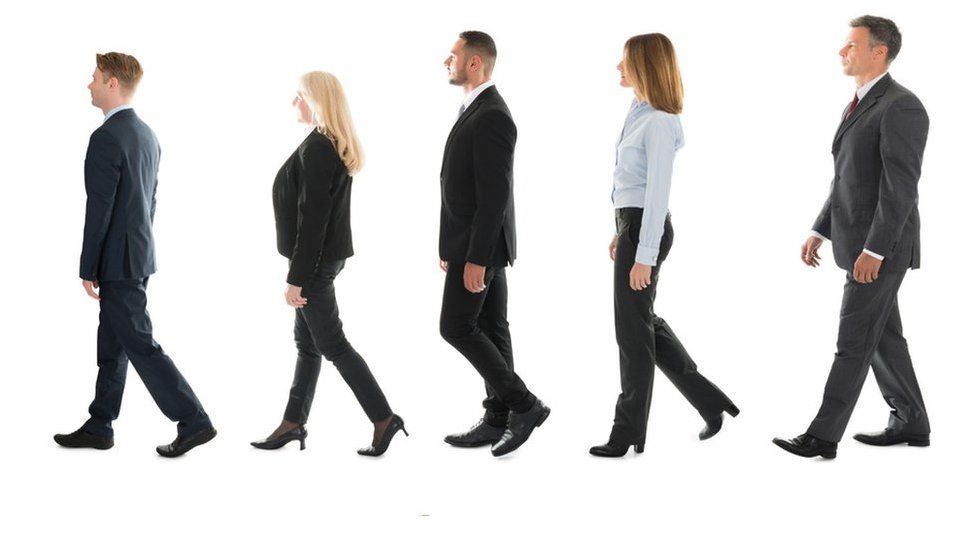 From Tuesday women in the UK will begin to qualify for their state pensions at the same age as men - currently 65.
The move to equalise male and female pension ages began 25 years ago, under John Major's government, and has been gradually phased in.
Women who are 65 on 6 November will therefore be the first to wait for as long as men.
But critics say that women are still a long way from pension equality, as the amount they typically receive is lower.
For more than 60 years - up until 2010 - women received their pensions at the age of 60, but that has been rising ever since.
From now on, men and women will see their state pension ages go up in tandem - increasing to 66 by October 2020, and 67 by 2028.
The government has also accepted the findings of the Cridland review, which recommended that the pension age should rise further - to 68 - by 2039.
The move to increase the state pension age is the result of increasing longevity.
A girl born in 1951 had a life expectancy of 82 years. A girl born today can expect to reach the age of 93.
Over the same period, boys' life expectancy has increased from 77 years to 90.
When will I get my pension?
Successive governments have accepted that unless the qualifying age went up, the state pension would become unaffordable.
The changes have therefore saved the Treasury at least £30bn.
"No-one wants to be told they have to work longer into their 60s - or even their 70s - before they'll get their state pension, but that is the inevitable consequence of rising longevity," said Nathan Long at Hargreaves Lansdown.
Others have warned that even though their state pension ages may now be the same, men and women are still far from equal when it comes to pensions.
Figures from a Parliamentary briefing document show that in 2017 the average woman's state pension was worth £126 a week, compared with the average man's at £154. However these exclude claims for Pension Credit, which has more female recipients than male.
Women typically earn less from their state pension than men, as they tend to work in more lowly-paid and part-time jobs and therefore pay lower National Insurance Contributions.
Former pensions minister Ros Altmann said women lose out on workplace and private pensions as well.
Many with part-time jobs miss out on auto-enrolment pensions, for example, as they do not earn enough to qualify.
"Women in their 50s and older have lost out most, but younger women face penalties too, as all pensions - state, workplace and private pensions - discriminate against women," she said.
"Some of the inequalities date back many decades, but others are new problems created by recent legislation."
Women Against State Pension Age Inequality (WASPI) said they would continue their campaign to win compensation for those who were unaware that their state pension age was going to rise.
"Equalisation is not just about the age you reach retirement, but also your ability to generate a full state pension entitlement, and pay into a private pension, to have any hope of security in retirement," said Debbie de Spon, a spokesperson for WASPI.
Related Internet Links
The BBC is not responsible for the content of external sites.