Make drivers pay for fuel in advance, says police chief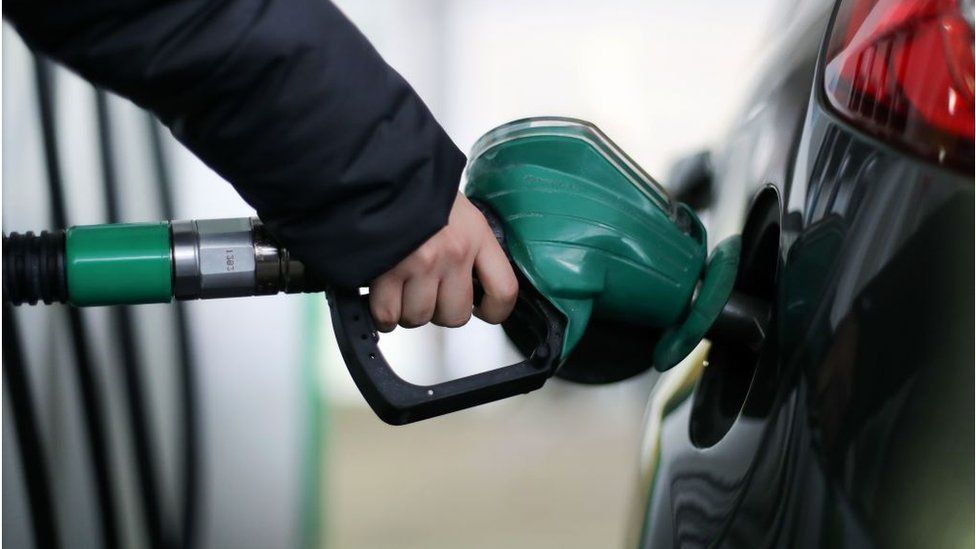 Service stations should make drivers pay for fuel in advance to prevent theft, a top police officer says.
Petrol firms had made it too easy to drive off without paying because they wanted to entice motorists into their shops, said Simon Cole of the National Police Chiefs' Council (NPCC).
But the Petrol Retailers' Association said switching to payment at the pump would be "prohibitively expensive".
About 25,000 people every year "bilk" the system by avoiding payment.
Mr Cole, who is chief constable for Leicestershire, said 12% of crimes faced by his force were retail-related.
"They don't, because the walk in their shops is part of their business offer."
However, Gordon Balmer, commercial manager of the Petrol Retailers' Association, said it was "not quite as simple" as Mr Cole seemed to think it was.
Mr Balmer said it would cost at least £20,000 to retrofit petrol pumps at an average filling station to take card payments, while some estimates put the cost much higher.
He added that 50% of the average forecourt's profits now came from non-fuel sales, especially in rural communities, which had lost amenities such as banks and post offices.
"Many of those services have migrated into the store of a petrol station," he said.
Mr Balmer said that although many people had the impression that petrol stations were run by big oil companies, 70% of the UK's filling stations were actually independently owned.
In the US, virtually all filling stations require customers to pay for fuel at the pump by inserting a credit or debit card.
However, this system has been blamed for lower profits, as fewer people bother to visit the convenience stores that are usually found on the forecourts.
Mr Cole's call comes as concerns grow that UK police forces are too stretched to be able to deal effectively with the most serious crimes.
Last week, the head of the NPCC, Sara Thornton, said there needed to be a "refocus on core policing", such as burglary and violence, because there were "too many desirable and deserving issues" that officers simply could not respond to.