Sainsbury's to open Oasis clothes outlets in supermarkets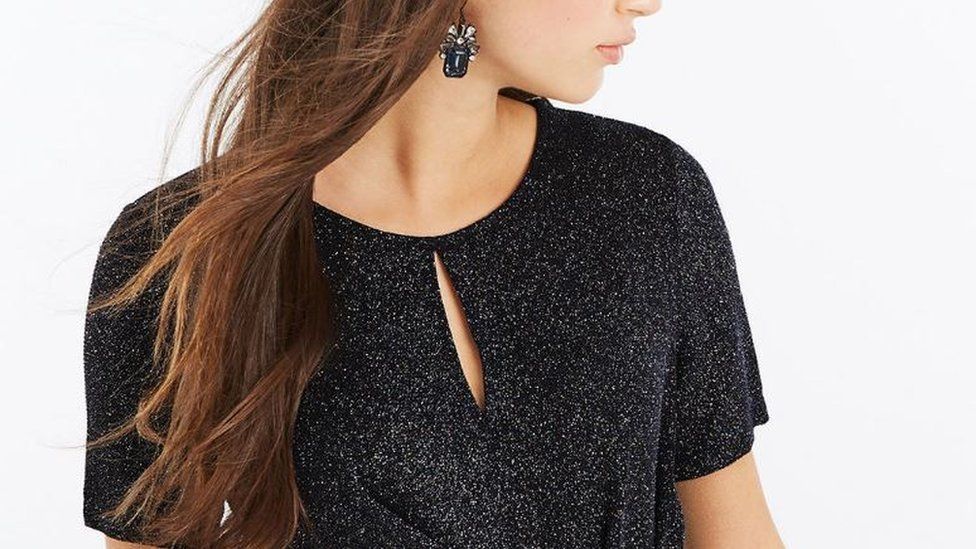 Sainsbury's is opening Oasis clothes outlets in its supermarkets, the latest move to diversify the way its store space is used.
The mid-market fashion chain will open before Christmas in Sainsbury's in Sydenham, south London, and in its new Selly Oak store in Birmingham.
Sainsbury's said it hoped the move would make it a "fashion destination".
Supermarkets, under pressure to wring more revenues out of their stores, have been expanding what they offer.
Sainsbury's said three other Oasis outlets would open in other supermarkets in the spring. The supermarket group has already given over space to Argos, Clarks, Habitat and Specsavers.
Rival Tesco hosts concessions from fashion brands Dorothy Perkins, Evans and Burton. Waitrose has partnered with private healthcare provider Bupa to provide in-store medical services and some Morrisons stores host Timpson shoe repair and key cutting outlets.
While Sainsbury's already sells clothes under its Tu brand, the supermarket said Oasis would complement its current ranges and "help to make Sainsbury's a fashion destination".
Sainsbury's, which is in the process of merging with Asda, says clothing currently accounts for £1bn of its sales.
Hash Ladha, chief executive designate of Oasis, said the arrangement was "an exciting development" for the brand, adding the two brands shared a similar customer demographic, making the tie-up "a natural strategic partnership".
High Street fashion brands have been under pressure this year as consumers tighten belts during difficult economic times.
Aurora Fashions, the firm which owns Oasis, also has fashion brands Warehouse and Coast in its stable. Coast went into administration earlier this month.
Asian-inspired High Street fashion brand East collapsed at the start of the year and New Look is undergoing a restructuring involving closing 60 stores. Department stores House of Fraser and Debenhams have also run into difficulty.