Jamie Dimon: JP Morgan boss pulls out of Saudi conference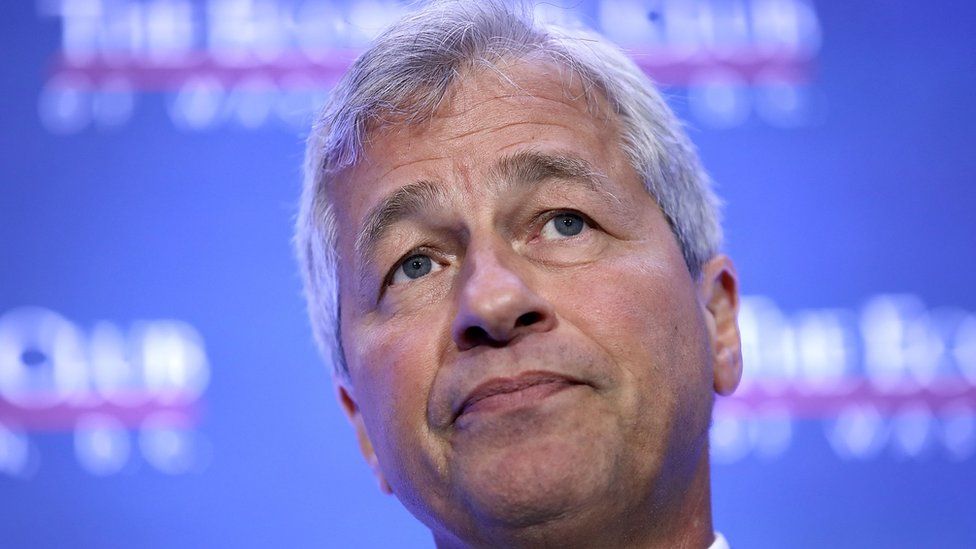 JP Morgan chief executive Jamie Dimon will not attend an investment conference in Riyadh amid growing tensions between the US and Saudi Arabia.
He is the latest high-profile figure to pull out of the event dubbed "Davos in the Desert" following the disappearance of Saudi journalist Jamal Khashoggi.
The Saudis deny killing Mr Khashoggi.
Oil prices rose on Monday on supply concerns, but the Saudi stock market rose after sharp falls on Sunday.
Softbank's share price tumbled about 7% in Tokyo as the fallout from Mr Khashoggi's disappearance spread. The Japanese conglomerate's $100bn (£76.1bn) Vision Fund is almost half-financed by Saudi Arabia.
A critic of the government, Mr Khashoggi vanished on 2 October after visiting the Saudi consulate in Istanbul. Authorities there believe he was killed in the building by Saudi agents, which Riyadh has dismissed as "lies".
Mr Dimon has become the latest in a number of business leaders and firms to cancel plans to attend the Riyadh investment conference following the journalist's disappearance.
"We can confirm ... that Jamie will not be attending the Saudi event," a JP Morgan spokesperson told the BBC. "We won't be commenting further."
Other executives including Ford chairman Bill Ford and Uber chief executive Dara Khosrowshahi are among those who will not be attending the conference, to be held between 23 and 25 October.
A page with a list of confirmed speakers has been deleted from the event's website.
Mr Khashoggi was once an adviser to the Saudi royal family, but fell sharply out of favour with the Saudi government and went into self-imposed exile.