Supercuts owner Regis seeks rescue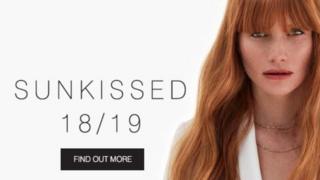 Regis UK, the firm behind hairdressing chains Regis and Supercuts, is seeking a rescue deal in order to stay afloat.
The firm is looking to slash its rents through a company voluntary arrangement (CVA) as it struggles with lower footfall, the apprenticeship levy and higher pension costs.
The firm employs 1,300 staff and has 220 salons.
It said it did not intend to have any store closures or redundancies as part of the CVA plan.
Jackie Lang, managing director of Regis UK, said: "This action has been taken to restructure our costs to ultimately enable reinvestment into the business to improve our digital platforms and our expertise in salon. If successful, over 90% of our creditors will be unaffected."
The firm said it planned to ask for a reduction on rental costs on half of its stores.
Eddie Williams, a partner at Grant Thornton, which is acting for Regis UK, says: "The company has put forward a proposal to its creditors that seeks to amend some terms in its lease obligations and stabilise the business.
"As part of this, there are no planned salon closures and as such, no employee redundancies are planned, which is a positive in the context of the challenges the High Street has seen over the last 12 months and which continue to be prevalent."