Sears shares falter on bankruptcy fears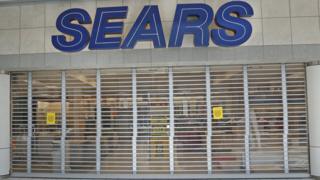 Shares in Sears Holdings plunged by more than 30% on Wednesday following a report that the US retail chain was preparing to file for bankruptcy.
The firm was preparing the filing ahead of the deadline on Monday for a $134m (£101m) debt payment, the Wall Street Journal reported.
Sears, which also owns Kmart, did not comment on the report.
The firm, which has been losing money for years, is still looking at alternatives, the newspaper said.
The company, which was once America's biggest retailer, has been rapidly closing stores and selling properties and other assets as it tries to staunch the losses.
But it has struggled to compete against giants such as Amazon and Walmart and is grappling with a debt load of more than $5bn.
In recent weeks, businessman Eddie Lampert - who serves as the company's chief executive, biggest investor, landlord and significant creditor - published a proposal to restructure the firm's debt that would avoid bankruptcy.
Critics have said the latest plan would give preference to debt owed to his own companies, which hold about $1.8bn in Sears' debt.
In the past, his funds have extended credit in the face of debt deadlines, allowing Sears to avoid bankruptcy.
Now, in addition to Monday's deadline, the firm is facing more than $600m in debt that is due to mature over the next year.
The firm on Tuesday announced it had appointed Alan Carr, the chief executive of Drivetrain, to its board of directors.
Mr Carr has experience with financially distressed companies and restructuring, according to his biography.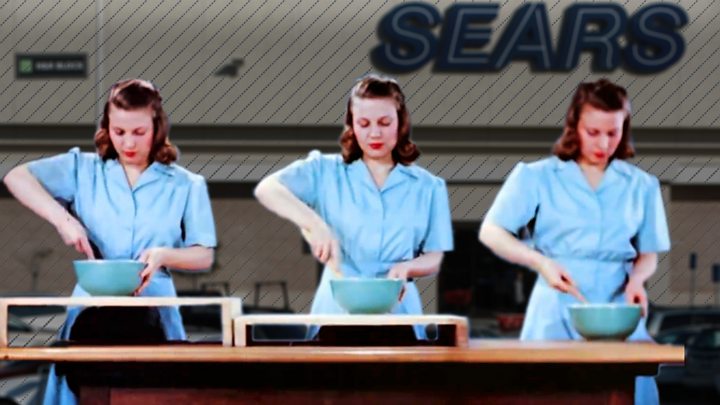 Sears got its start in 1886, expanded rapidly from its start as a mail order catalogue to become a fixture in shopping malls across the country.
But its fortunes took a turn for the worse in the 1990s amid competition from low-cost chains such as Walmart.
Mr Lampert's hedge fund ESL Investments took a stake in Sears in 2004, later combining it with Kmart with the aim of restoring its profitability.
He and his affiliates now own about 49% of Sears.
Despite the investment, Sears never regained its footing.
The firm racked up more than $6bn in losses between 2013 and 2017. Annual revenue more than halved in that period to about $16.7bn last year as it shuttered stores.
As of August, the retailer had more than 860 locations in the US, compared with more than 1,700 at the end of 2014.
Sears Canada, which was spun-off from the main company in 2012, filed for bankruptcy last year, with the loss of thousands of jobs.
Critics have said the company's problems were exacerbated by low investment in the firm's stores, which left Sears especially vulnerable to trends driving shoppers out of stores towards online.
They have also criticised the company's decision to spend money on buying its own shares - a move that typically rewards investors by boosting the share price.
In 2007, the price of Sears shares exceeded $100 each. But they plunged during the 2008 financial crisis and have sunk lower since.
The shares were trading at less than 40 cents each on Wednesday - down more than 30%. They have declined from more than $30 at the start of 2015.