Barclays admits PPI compensation error
By Jon Douglas
Reporter, You & Yours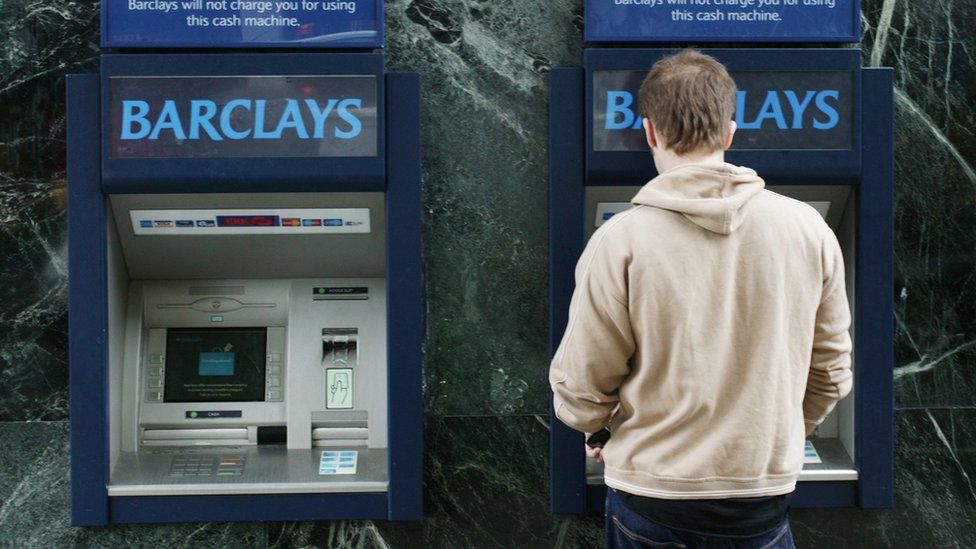 Barclays has apologised for giving wrong information to tens of thousands of customers who started compensation claims over payment protection insurance (PPI).
The bank has admitted telling them they did not hold PPI policies when in fact they did.
Barclays said a "very small percentage of customers" who contacted it via claims management firms were affected.
It said it would be "proactively contacting" them to put things right.
PPI offered cover for anyone who could not keep up loan repayments if they fell ill or lost their jobs.
But it was often sold to people for whom it was unsuitable and in many cases customers were not even aware that PPI had been added to their loans, credit cards or mortgages.
To find out, customers can contact their banks, building societies or card issuers to ask directly if they have ever held PPI.
Solicitors and claims management companies can also ask the question on their behalf and that is where Barclays has identified a problem.
Since 2012, Barclays has provided an online PPI checking tool where these firms can submit requests in bulk for up to 50 customers at a time.
The bank said that in "less than 1.1%" of those cases where requests came via claims management companies, customers were wrongly told that they did not have PPI.
Barclays has put it down to an error which meant that those bulk requests were not always checked against some of the records they hold.
It would not say exactly how many customers were affected, but the BBC understands that the figure is likely to be in the tens of thousands since the problem dates back as far as 2012.
Stephen Pearce from Guilsfield in Powys told BBC Radio 4's You & Yours programme that the problem he experienced with Barclays started when he rang the bank directly to see if he had ever unknowingly held PPI.
"Barclays replied to me and said that I didn't have PPI, and I was prepared to accept that at the time because I assumed that if the bank gave a reply like that then the bank had done its research and that was the truthful and correct answer", he said.
After beginning to doubt what he was told, Mr Pearce hired a claims management company to pursue the matter. It submitted a bulk request through Barclays' system and received the same response - that Stephen Pearce did not have PPI.
It was only after his claims management company then complained that Barclays finally wrote back to say that he had held PPI after all on a credit card.
The bank accepted that the PPI policy had been mis-sold and offered Mr Pearce a refund of £3,991.52
Barclays said it had been unable to find any record of the initial telephone call which Mr Pearce says he made and so concluded that "there is no evidence to suggest that any customers received an incorrect PPI decision when they contacted us directly".
In relation to the problem with its bulk request tool, Barclays said "we identified through our own review that a very small percentage of customers were given the wrong information when they contacted Barclays via a Claims Management Company to find out whether they had ever held a PPI policy on their account".
"Customers do not need to take any action. We are proactively contacting everyone who has been impacted and we will be registering a new complaint on their behalf to put things right as soon as possible. We would like to apologise to these customers for the level of service they received."
The Financial Conduct Authority says that a total of £32.2bn has been paid to PPI claimants since 2011. The deadline for anyone to submit a claim is 29 August 2019.