Minimum wage: Workers underpaid by record £15.6m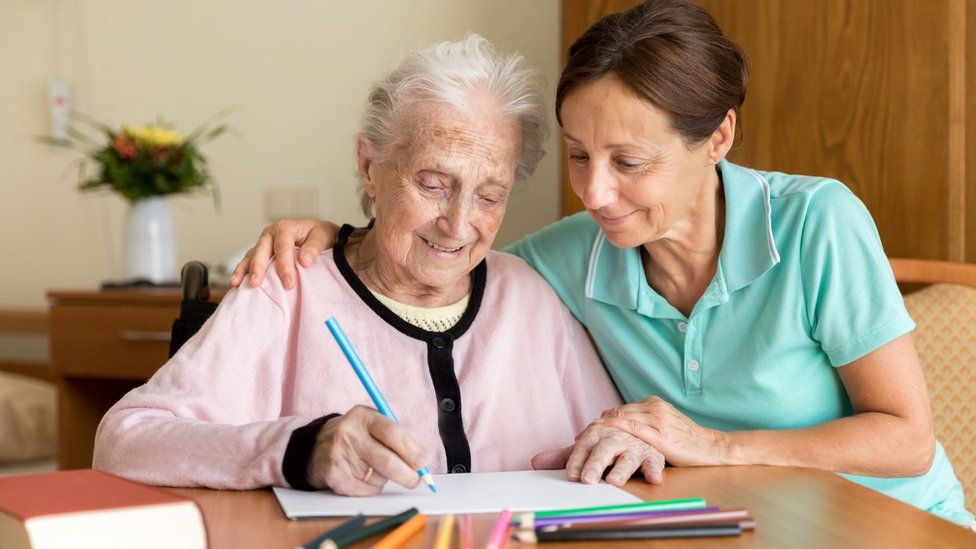 A record £15.6m worth of underpayment to UK workers has been discovered by the government in the past year.
In total, 200,000 workers missed out on being paid at least the minimum wage rate - the highest number since the statutory rate was introduced in 1999.
Social care, commercial warehousing and the gig economy were the sectors most likely to underpay staff, HMRC said.
It had prioritised checking these areas alongside apprentices, migrant workers and employment agencies, it said.
In total, the firms found to have underpaid workers were fined £14m as well as having to reimburse their staff.
The Low Pay Commission chairman Bryan Sanderson said: "All workers are entitled to be paid at least the minimum wage, so it is good to see increased focus on enforcement bearing fruit and securing more arrears for more workers."
The government said funding for enforcement was at record levels - rising to £26.3m in 2018/19 from £20m in 2016/17.
The National Living Wage (over 25s): £7.83 an hour
21-24 year old rate: £7.38
Business minister Kelly Tolhurst urged firms to check that they were getting their workers' pay right.
"We are dedicated to stopping underpayment of the minimum wage. Employers must recognise their responsibilities and pay their workers the money they are entitled to," she said.
She credited the rise in the number of underpaid workers discovered to "a record government clampdown".
Tom Neil, of employment advice and conciliation service Acas, said firms which did not pay the national minimum wage were "breaking the law" and faced a maximum fine of £20,000 per worker.
"Failure to pay the national living wage could also result in a company director being banned for up to 15 years," he added.
Research from the TUC union has previously suggested that the number of workers not paid the full minimum wage is about 250,000.
The Office for National Statistics (ONS) has estimated that as many as 362,000 people do not receive the headline rate of the minimum wage.
However, that includes workers whose pay is below the minimum wage for legitimate reasons: for example, they may receive accommodation or other benefits as part of their pay.
HMRC urged workers who believed they were not receiving the minimum wage to contact the Acas helpline on 0300 123 1100 in confidence or submit an online query through its complaints form.