Three water companies warned by watchdog
By Simon Read
Personal finance reporter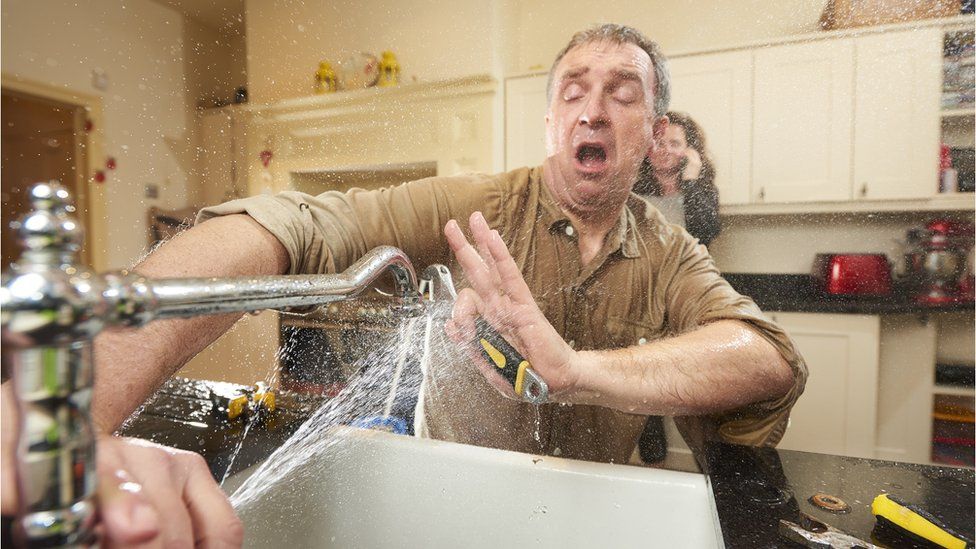 Three water companies face greater scrutiny from the watchdog after posting poor customer service records.
Bristol Water, Surrey-based SES Water and Southern Water must provide quarterly reports of how they'll reduce complaints from 3.5 million customers.
The watchdog's annual complaints report probed suppliers' actions when 200,000 customers were left without water after March's Beast from the East storm.
The industry says it will invest £50bn from 2020 to 2025 to improve services.
The annual complaints report by the Consumer Council for Water shows that nine out of 21 water companies in England and Wales reported an increase in calls from customers to resolve problems - known as "unwanted" contacts.
Four companies also reported an increase in written complaints from their customers.
It said some water companies struggled with the disruption caused by the sudden thaw following March's bad weather.
More than 200,000 customers were left without running water, with many households criticising the poor communication and support they received from their supplier, the report said.
Tony Smith, chief executive of the Consumer Council for Water, said: "The frustration felt by thousands of customers after March's cold weather disruption to supplies should have reminded the industry that it cannot afford to be complacent."
But the water industry pointed out that complaints fell 17% over the year.
Water UK chief executive Michael Roberts said: "It's pleasing to see a fall in complaints this year, despite the impact of the Beast from the East and the dry summer.
"The figures published today continue a downward trend in both metrics, with complaints and unwanted calls falling by almost 70% over the last decade."
Bristol Water, SES Water and Southern Water have been told to provide the watchdog with quarterly reports highlighting what action they are taking to reduce complaints.
In fact, it is the third successive year that Southern Water - which has two million customers - has faced similar demands after failing to improve on its position as the industry's worst performer, even though it reduced written complaints by a fifth.
"Southern Water is undergoing a period of significant transformation," said chief customer officer Simon Oates. ""We still have a long way to go to meet the standards our customers rightly expect but the changes we've introduced this year are driving down complaints."
Bristol Water - which has 1.2 million customers - reported a 37% increase in phone complaints and a 52% increase in written ones.
Ben Newby, Bristol Water's customer services director, said: "The past year has been one of the most difficult in the company's history. Four major incidents, including the largest burst in the company history, led to an increase in unwanted calls and written complaints."
He added: "We are committed to improving our customer satisfaction."
SES Water - which has almost 300,000 customers - had a 21% rise in phone complaints. It said it is "currently amidst a two-year programme which is specifically aimed at improving the experience our customers".
But water watchdog boss Tony Smith said: "Some water companies still have a lot to learn when it comes to communicating effectively with their customers and ensuring that when something goes wrong, they put it right quickly and with the minimum of fuss.
"The poor performers highlighted in our report can expect to come under considerable pressure from us to improve this year."