Premier League signs Coca-Cola as sponsor
By Bill Wilson
Business reporter, BBC News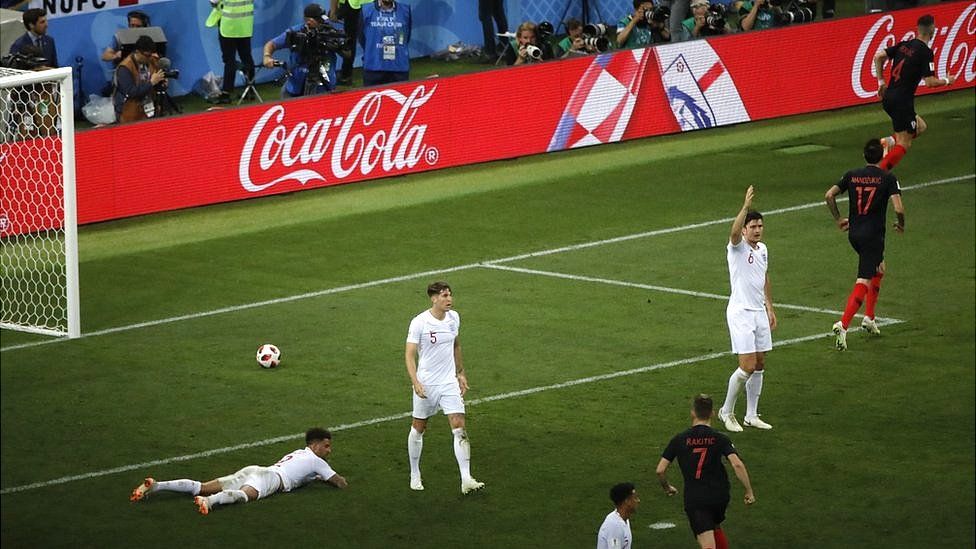 Drinks giant Coca-Cola has agreed its biggest UK sponsorship deal by becoming Premier League football's seventh and final commercial partner.
It will become the official soft drink partner of the league, joining other sponsors Barclays, Carling, Cadbury, Nike, Tag Heuer and EA Sports.
The three-and-a-half-year agreement starts in January 2019. The financial details have not been revealed.
Coca-Cola also sponsors the football World Cup and the Olympic Games.
It also sponsored the EFL Championship for six years until 2010.
Jon Woods, General Manager of Coca-Cola Great Britain and Ireland said, "We have a long and rich history supporting football at all levels, from the grassroots to the world stage. "
As well a using the deal to promote its mainstream Coca-Cola drinks, the firm will also use the deal to promote other drinks it owns, including sparkling soft drinks, water and fruit-based drinks, and low and no-sugar drinks.
The company, which employs 3,500 people in the UK, also owns Schweppes, Fanta, Sprite, and Oasis among others.
"My view is that Coca Cola will have seen what PepsiCo have done with their Champions League sponsorship, which they have used to promote different brands they own into different geographic territories," says sports sponsorship expert Nigel Currie.
"They tailor different brands according to the different countries. The Premier League has a very similar reach in terms of popularity around the world, and Coca-Cola will be thinking they can do the same as Pepsi has done.
"Coca-Cola will have invested a significant outlay for this deal, and will want to use it to promote more than one brand."
As well as digital initiatives, the drinks firm will also back a nationwide Premier League trophy tour.
Richard Masters, managing director of the Premier League, said: "We know from their previous campaigns in sport they are excellent at communicating to fans across the globe and they have some exciting ideas... that will see the league benefit from their huge reach in the UK and across the world."