Airlines say French air traffic controllers' strikes break EU laws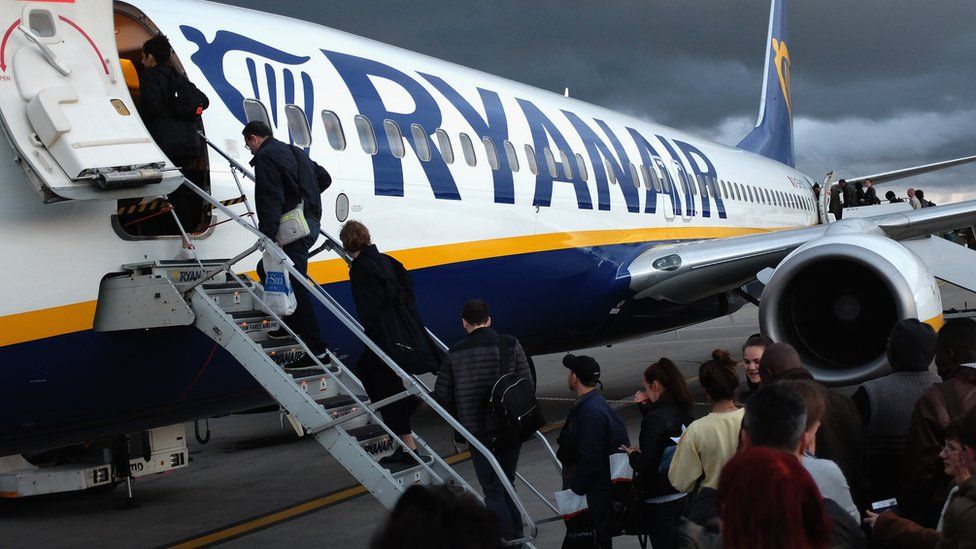 Four European airlines are claiming France is breaking EU law because strike by its air traffic controllers are restricting freedom of movement.
Ryanair, Easyjet, Wizz Air and IAG, the owner of BA and Iberia, are submitting their complaint to the EU Commission.
French air traffic controllers have staged a series of strikes this year over the government's economic reforms.
IAG chief executive Willie Walsh said: "The right to strike needs to be balanced against freedom of movement."
"Passengers on routes that overfly France, especially the large airspace that covers Marseille and the Mediterranean, are also subject to delays and massive disruptions,"
The airlines argue France is breaking EU law by not allowing flights over the country during strikes, meaning passengers flying between member states not affected by the action are being denied their freedom to travel.
IAG said that the strikes also raised fuel costs because of the need to take longer routes to bypass French airspace.
Easyjet said its costs for the full year would rise about 3% due to the disruption, which has so far been greater than during the whole of 2017.
Earlier this month, Ryanair said 1,100 flights were cancelled in May due to the strikes, although its own staff shortages in the UK, Germany and France had also contributed to cancellations.
Ryanair chief executive Michael O'Leary said: "We call on Europe's governments and the EU Commission to take urgent and decisive action to ensure that ATC providers are fully staffed and that overflights are not affected when national strikes take place."