Holiday childcare: Five ways to beat the cost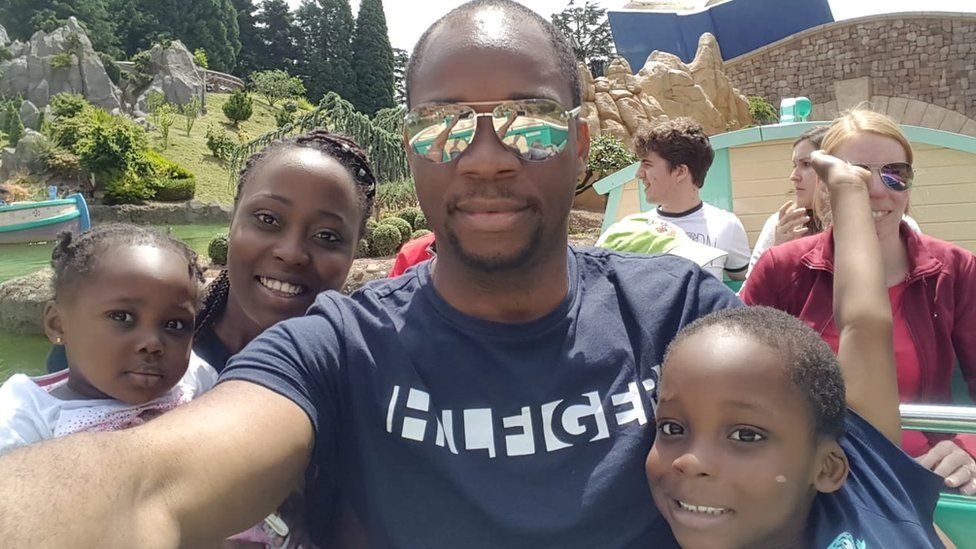 The school summer holidays have now officially begun for most children.
The kids may well be excited, but for working parents managing the six week period of no school and hence no state childcare, can be difficult.
Whilst school holiday camps, sports clubs and au pairs often provide the solution, it can be expensive.
In fact the cost of holiday childcare has jumped 4% since last summer, according to The Family and Childcare Trust, with parents now paying on average £133 per child each week.
But some parents have found innovative ways to cut the costs. We detail five possible solutions below.
1. Ask other parents for help
One solution is to form a "childcare co-operative" with other parents who can look after each other's kids.
Ugochukwu Nwamo, a delivery manager for BT, has two children aged four and two, both of whom are still at nursery. However, already planning ahead, he recently created a childcare group for the school holidays comprising friends and family on messaging app Telegram.
"If anybody has childcare needs then they can post their request and it's up to others to respond," the Londoner says.
So far there are only 10 members, but he says it's already proved useful. He himself has used it to have a Friday night out, but says someone on the group has also managed to secure "two to three days of childcare" through the app.
"It's up to the parents to make sure no one takes advantage of any other parent without reciprocating," he says.
Grace, a mother from Belfast, says the co-operative she has joined has a different way of keeping things fair.
"Myself and friends use a points system," she told BBC Radio 5 Live's Wake up to Money. "So you look after their kids for a day you get two points in the bank, a half day is one point. Works well.
"Points move between friends and at the end of summer if you have more points than your friends then they take you out to dinner."
2. Give up your job and retrain
Sally Pinnegar from Cambridgeshire was working as a cartographer when she had her son, Rory, at the age of 39 but soon felt at odds working a rigid 37-hour week in an office.
She says she always felt "terrible guilt" that she couldn't be at home with Rory, both during the holidays and term time.
"And working from home was fairly new to the organisation then and not everyone trusted it," she says.
So when Rory turned 10 she decided to put her nutrition and personal training qualification to use and set up her own business which which she could run from home.
She admits it takes "a lot of time and effort" and she works "twice as long now each week" than she did in the office.
"But I do it when it suits me, I love what I do and am happier that I'm there for my child," she says. "I don't feel on the back foot for not being there at exactly the same time as everyone else."
Volunteer development manager Marissa Charles, 44, is a single mum based in London who splits childcare during the summer holidays with her ex.
However, with only 25 days holiday from work a year, she can't take the whole three weeks off
To make up the shortfall she's come up with an idea. "I am flying my 18-year-old nephew over from Norway [at a cost of £94] to hang out with my 10-year-old son.
"I plan stuff for them to do every day so they actually get out of the house for a few hours. It works out great."
She says she could put her son in a summer camp but he hates being in situations with kids he doesn't know.
He could also stay with his grandmother, but she's 77 and "some days he would be stuck in the house", Ms Charles says.
"This way he gets to stay in London, go to the cinema and museums and I get to see him every day. And my nephew gets a holiday in London."
While it may sound extreme, some people have found it is cheaper to send their children abroad during the summer holidays than to pay for childcare at home.
Milena Kuicka from Burton upon Trent sometimes sends her nine-year-old daughter to Poland during the holidays.
Mrs Kuicka, 33, says her daughter "loves going" as she has friends and family in the country and she learns Polish. "Our family mostly speaks in English at home as dad is English," Ms Kuicka says.
Her four-year-old son will go for the first time next year, but even though she says she will miss them while they are away, she feels she has no choice.
"If I wanted to keep them with me in UK it would cost me over £2,000 for six weeks' childcare. Also I feel that they need contact with their grandparents as they don't see them much and their English grandparents are dead."
5. Take them to work with you
Getting any work done with a child present may seem impossible, but some have made it work.
Office manager Rebecca Budworth who works for her family's property business says: "If I need to be in the office then I take my two boys with me, they are good and will be happy enough with a raft of scrap paper and a big box of pens."
Some companies actively encourage it. Investment bank Goldman Sachs, which already runs a nursery for staff in London, opens it up to 5-12 year olds during the school holidays.
It has 48 spaces and around 1,200 parents are registered, representing almost a quarter of Goldman's London staff.
Sebastian Howell, executive media manager at the bank, says staff love being able to "pop downstairs" to see their kids at lunch.
Each parent at the bank also gets 20 free "back-up" days each year to use the centre for emergency childcare.