Holidaymakers hit as pound falls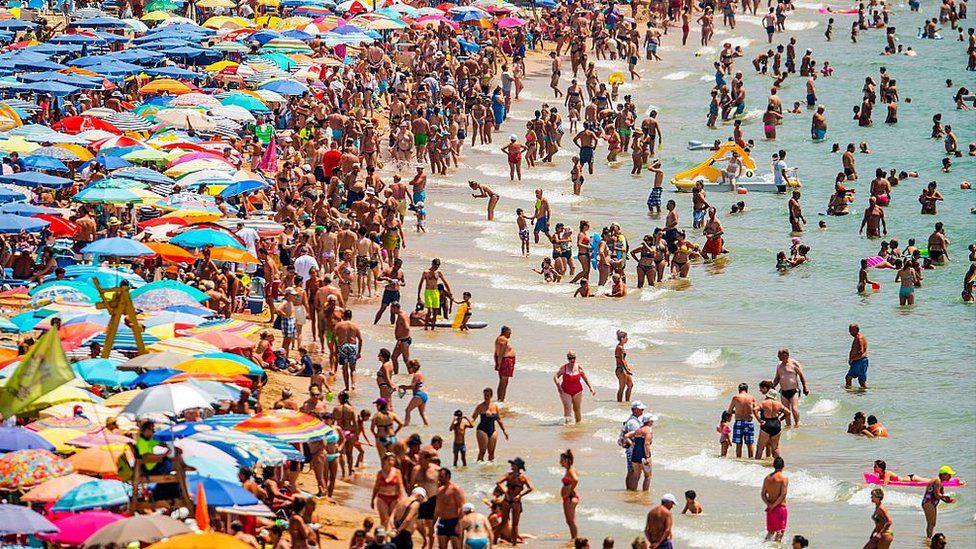 Britons heading abroad at the start of the summer are being hit by the poorest exchange rates for almost nine months.
On Friday, the Moneycorp bureau at Stansted airport was offering just €0.89 for each pound on Friday, one of the lowest rates ever seen.
Holidaymakers heading to the US were getting just one dollar for each pound.
Both are far below the wholesale rate at which banks are buying and selling the currencies between each other.
On the official foreign exchange market, the pound was worth €1.1169, whilst against the dollar it was worth $1.3043.
The pound fell below $1.30 on Thursday - its lowest level since September last year -after a surprise fall in retail sales in June, confounding expectations of an increase.
What's the pound exchange rate near you? Please tweet your pictures of currency exchange rate boards to @BBCBusiness and let us know
A survey of airport bureaux de change by the currency firm Fair FX has found that the average rate being offered across the UK is €0.97 for each pound.
The poor rates once again represent unfortunate timing for holidaymakers.
It comes on the same day that figures were published by the Office for National Statistics, showing that Britons spent a record £44.84bn abroad last year, a rise of 2.4% on 2016.
Advice for travellers trying to save money on exchange rates includes pre-ordering cash on the internet, or using specialist cards with low fees to take money abroad.
"If you pre-order online, and collect the cash when you get to the airport, you will still get the online rate," said Sally Francis-Miles, money spokesperson at Moneysupermarket.
"If you're going abroad in the next month, you've still got time to order a specialist overseas credit card. If you're going in the next week, cash is probably best," she told the BBC.
Some firms also allow you to lock in to an exchange rate, months before you travel.