Comcast backs down in fight for 21st Century Fox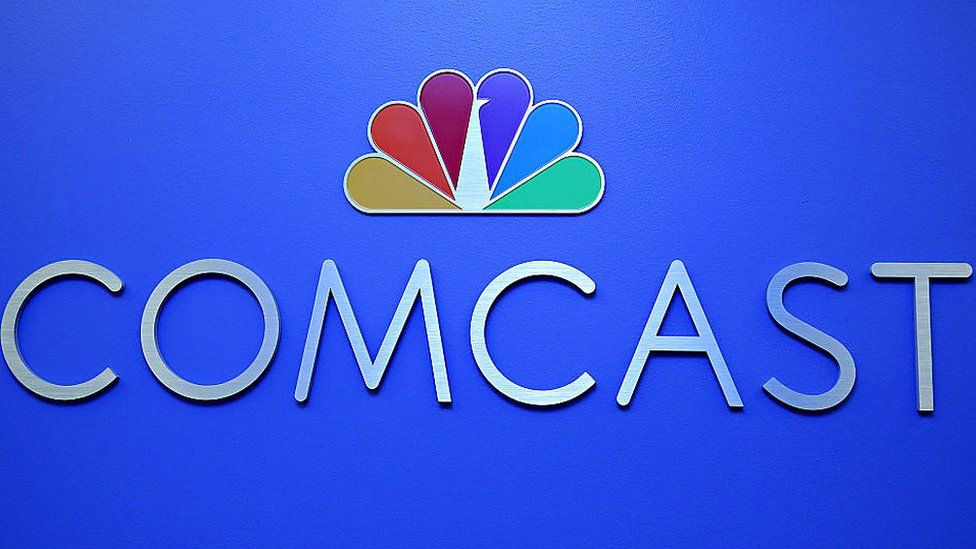 Comcast has abandoned its pursuit of 21st Century Fox's film and television assets, leaving Disney in pole position as the sole bidder.
The US media giant said it will focus on its bid for Sky, which like Fox is controlled by Rupert Murdoch.
Disney recently raised its offer for Fox's entertainment assets to $71bn (£54bn), surpassing Comcast's $65bn.
Meanwhile, Comcast has been battling with Fox to take full control of Sky, the pan-European satellite broadcaster.
Last week, Comcast increased its offer for Sky to value the business at £26bn, just after Mr Murdoch's company raised its bid to £24.5bn.
Fox already owns 39% of Sky and wants to buy the rest of the shares.
Comcast chief executive Brian Roberts said the company would now "focus on our recommended offer for Sky".
Commenting on the expected tie-up between Disney and Fox, he congratulated Disney chief executive Bob Iger and his team and commended the "Murdoch family and Fox for creating such a desirable and respected company".
Mr Iger said Disney was "extremely pleased with today's news, and our focus now is on completing the regulatory process and ultimately moving toward integrating our businesses".
Tuna Amobi at CFRA Research said Comcast's decision "has paved the way for Disney to move forward with Fox and provided an added rationale for Disney to perhaps back off and allow Comcast to acquire Sky".
He added: "This I think provides a lot more clarity to the resolution of this four-way dance."
Sky has nearly 23 million pay-TV subscribers in the UK and Ireland, Italy, Austria and Germany and would give Comcast a major foothold in the European market.
With broadcasters under increasing pressure from streaming platforms such as Netflix and Amazon, Sky boasts a range of exclusive deals for Premier League football as well as dramas such as Games of Thrones.
Additionally, Sky's broadband and telephony mean there is scope to sell more services to customers who already subscribe to its pay-TV offerings.
Shares in Sky fell by 2.4% to £14.93 following Comcast's announcement, while Comcast jumped 2.8% to $35 in New York.
Mr Amobi said the decision by the US Department of Justice to challenge AT&T's takeover of Time Warner, despite an initial defeat in court, may have made Comcast less interested in the Fox assets.
"You see shares of Comcast trading higher - there's some relief for investors here that Comcast wasn't going to overpay."