SSE profits hit as hot weather affects wind turbines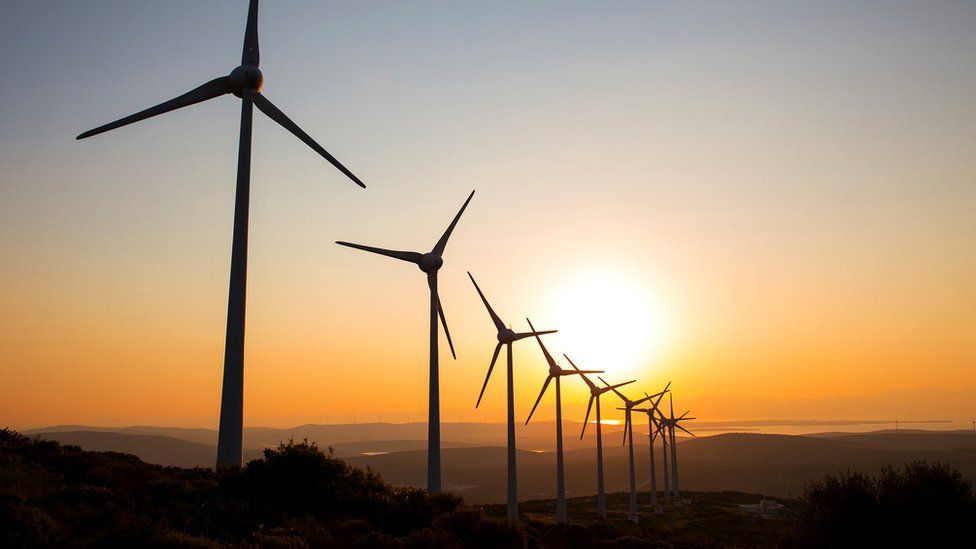 SSE has said its first-quarter profits will be £80m lower than expected after the recent hot weather affected its wind turbines.
The energy firm said the lack of wind during its first quarter meant that output from its offshore and inland farms was 15% lower than planned.
SSE also said that warm temperatures reduced household demand for energy.
It added that during the three months to 30 June the high wholesale cost of gas had affected the business.
In addition, SSE said the amount of electricity generated from its hydro power stations was 20% lower than expected, but was ahead of the first-quarter last year.
The company said all these factors meant its adjusted operating profit for the first three months of its financial year would be £80m lower and "this will potentially impact on its full-year results".
SSE's share price fell 2.8% to £13.45.
SSE chief executive Alistair Phillips-Davies said: "This new financial year has so far been characterised by lower than expected output of renewable energy and persistently high gas prices, but looking ahead, we are very focused on fulfilling our obligations to energy customers and delivering on our key priorities."
The company published the trading update ahead of its annual general meeting on Thursday.