Goldman Sachs names DJ-ing banker David Solomon as boss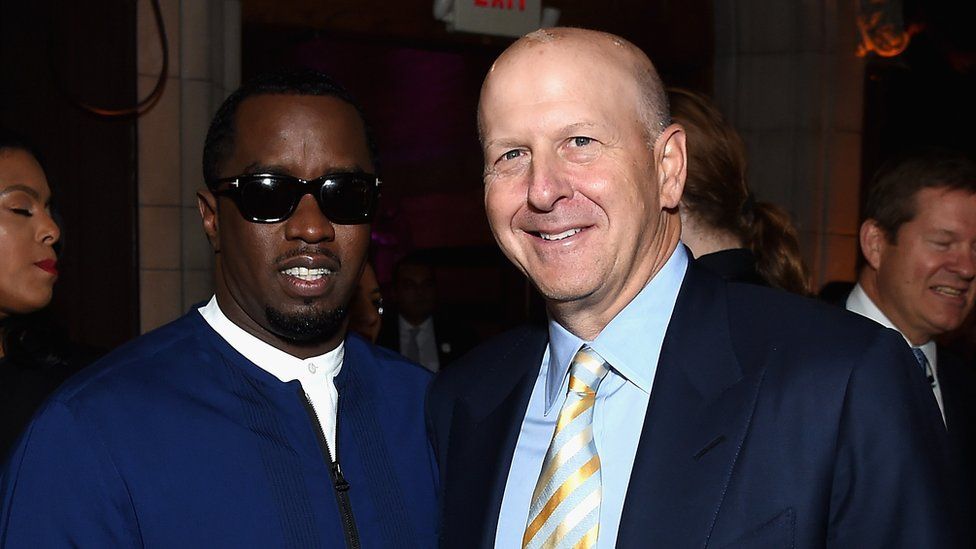 Investment bank Goldman Sachs has confirmed that its next chief executive will be David Solomon, currently its chief operating officer.
He will take over from Lloyd Blankfein, who is stepping down after 12 years in the post.
That news came on the same day the bank reported a 44% rise in second-quarter profits to $2.35bn (£1.8bn).
Unusually for a bank boss, Mr Solomon is into electronic dance music and DJs under the name D-Sol.
He has been photographed with musicians such as Sean "Diddy" Combs and is known for his love of parties.
Reports suggest he is also an avid wine collector, and takes vintages from his own cellar to restaurants rather than relying on what is on offer.
In his retirement announcement, Mr Blankfein, who has worked at Goldman Sachs for 36 years, said: "When I've been asked about succession in the past, it's always been hard for me to imagine leaving. When times are tougher, you can't leave. And, when times are better, you don't want to leave."
He also thanked his wife Laura and their three children, saying: "It may be hard for some of you to believe, but I'm told that sometimes I'm not the easiest person to live with.
"I could not have gone through the ups and downs of the last 12 years without their patience, love and constant support."
Mr Blankfein will step down as chief executive on 30 September and will remain as chairman until the end of the year.
Following his retirement, Mr Blankfein will be senior chairman of the firm.
Goldman's latest results showed that revenues in the three months to 30 June rose by 19% to $9.4bn.
Over the first six months of the year, total revenues climbed 22% to $19.4bn while net profit increased by 32% to $5.3bn.
Mr Blankfein said: "Solid performance across all of our major businesses drove the strongest first-half returns in nine years."
As the 10th anniversary of the collapse of Lehman Brothers approaches, Mr Blankfein's departure means that Jamie Dimon, chief executive and chairman of JP Morgan Chase, is the last Wall Street bank boss standing from the financial crisis.
Citigroup's chief executive Vikram Pandit stepped down in 2012 after what he described as five years of "war time".
Bank of America's Ken Lewis left in 2009 after agreeing to rescue Merrill Lynch during the depths of the crisis.
Mr Lewis and Bank of America were subsequently accused by New York's Attorney General Eric Schneiderman of concealing Merrill Lynch's losses from the bank's shareholders prior to a vote on the merger. Mr Lewis and Bank of America agreed to settle in 2014.
John Thain, who became Merrill Lynch's chairman and chief executive in December 2007, left in January 2009.
And Dick Fuld, the former chairman and chief executive of Lehman Brothers when it went bust in September 2008, was widely criticised for his stewardship of the bank.