Firms told to engage with staff to improve trust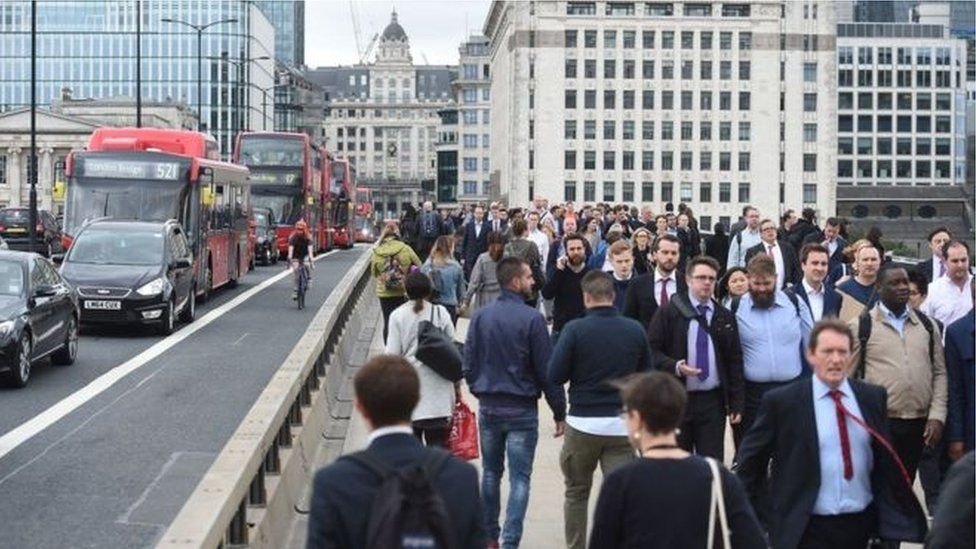 A new corporate governance code aimed at improving trust in business has been published by the accountancy watchdog.
The changes include banning senior executives from selling shares awards for five years and encouraging firms to improve how they engage with staff.
The code isn't mandatory, but listed UK firms opting out would need to explain to investors why they had.
The shake-up comes in the wake of high profile corporate failures such as the collapsed construction firm Carillion.
The former finance director of Carillion, Richard Adam, was accused by MPs of having "dumped" the last of his shares at the earliest possible moment after leaving the firm.
"It's no secret that public trust in business needs to improve," David Styles, director of corporate governance at the Financial Reporting Council (FRC) told the BBC.
Mr Styles said the latest update to the 26-year-old code was "a more fundamental review" than previous updates.
For the first time, how a company engages with its staff is part of the code.
Firms are expected to either appoint a worker to their boards, nominate a non-executive director responsible for representing staff or create a separate employee advisory council.
Executives will now be expected to hold onto share awards - given as part of long term incentive plans - for five years, rather than the current three years.
Other changes affect how firms respond to shareholder protests. When companies face a vote of 20% or more against a proposal, they will have to explain how they will consult with shareholders about the protest.
The new code will apply from the beginning of next year.
The FRC is also working on a separate corporate governance code which will apply to large privately-held firms.