Thames Water chief tries to fix leak in public trust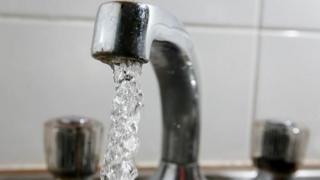 Thames Water's chief executive, Steve Robertson, will try to convince a group of hostile MPs on Tuesday that the company is sincere about its latest major repair programme - the one to its own reputation.
The company has become a regular target for regulators, customer service groups and politicians who variously complain it misses its leakage targets, provides poor services, pays its executives way too much and the taxman way too little.
Thames has been the poster boy for an industry that many feel has failed on the promised benefits of privatisation, such as efficiency, and has delivered only to shareholders and executives.
Between 2006 and 2015, Thames Water paid out £1.1bn in dividends. In the same period, it paid £0 in corporation tax as it offset interest payments on billions in borrowings against profits.
The Thames Water plan to repair this relationship with society is a radical one. Steve Robertson has already given up a £3m bonus and future payouts will be related to hitting leakage targets and customer satisfaction, rather than financial returns.
Radical change
That is worth repeating as it is very unusual for a private company. His pay will not be related to profits - 50% will be linked to hitting leak targets, with the other 50% linked to customer satisfaction scores and securing a favourable investment and pricing deal with the regulator.
Make no mistake - he could still end up getting paid more than £3m for a year's work for running a regional monopoly, but his competence will not be measured by how much profit he can squeeze out of a system built by the Victorians.
Radical change, too, for the shareholders, who will receive no dividends for the next two years.
No wonder the shareholder register has changed. The Australian infrastructure investment bank Macquarie - nicknamed the "vampire kangaroo" - has been replaced by long-term pension fund investors such as the Ontario Municipal Employees Retirement System and the Universities Superannuation Scheme.
The Thames Water experiment will be closely watched. Public trust in business has been leaking away steadily, with failures such as BHS and Carillion turning it into a torrent.
The severing of the link between pay and financial performance may be a radical step for a private company - but not as radical as renationalisation.