Equitable Life is sold for £1.8bn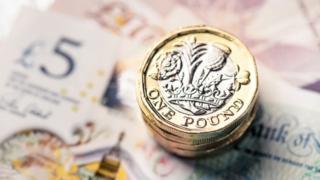 Eighteen years after its near-collapse, Equitable Life is being sold to Life Company Consolidation Group for £1.8bn.
The insurer was at the centre of a major UK financial scandal in 2000 after failing to put sufficient funds aside to pay for guaranteed payouts it promised on some of its pensions.
It has been closed to new business since then, but existing savers saw the value of their investments slashed.
Now its 400,000 policyholders will move to LCCG's Reliance Life subsidiary.
The majority of those remaining customers will share in the proceeds of the sale.
Analysis: Kevin Peachey, personal finance reporter
Equitable Life is one of the world's oldest mutual insurers - founded in 1762. Among its earliest policyholders were poet Samuel Taylor Coleridge, fellow writer Sir Walter Scott, and politician William Wilberforce.
But while its history has been rich, the society was so financially holed that it came close to collapse in 2000.
Before it was trumped by the global financial crisis a few years later, Equitable Life was a case study in scandal. Angry policyholders lost out because the company had promised too much, cases were in and out of the courts, there were mass resignations, inquiries, and eventually a significant government compensation scheme.
In recent years, it has been steadily run down, after closing to new business in December 2000. Remaining, and ageing, policyholders may be cheered about a proposed better-than-expected payout, but the bruises of this saga will remain for them and the UK financial sector long after the society closes its doors for good.
Danny Cox, chartered financial planner at Hargreaves Lansdown, said: "This is a wonderful windfall for Equitable Life policyholders, who now stand to pick up a nice bonus."
Equitable Life, founded in 1762, is the UK's oldest mutual life insurer, but will now cease to exist. LCCG chief executive Paul Thompson said his firm was not interested in "acquiring the mutual as a mutual" and would convert customers' policies into funds that were expected to give them higher returns.
Equitable Life chairman Ian Brimecome said it would be "sad to bring an end to the oldest mutual insurer in the world".
However, the changes would allow policyholders to receive more capital "as fairly and as soon as possible".