No date set for betting machine stakes cut, government admits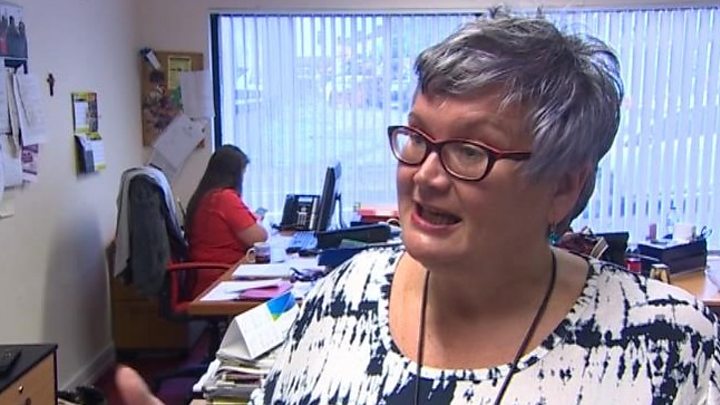 A date to cut the maximum stake on betting machines dubbed the "crack cocaine" of the industry, has not been set, the government has admitted.
It comes amid reports the cut - announced last month - may take until April 2020 to be implemented.
Currently, people can bet up to £100 every 20 seconds on electronic casino games such as roulette.
Labour's deputy leader Tom Watson said the government was "allowing these machines to ruin more lives."
"Those who praised the government when the announcement was made will feel badly let down," he added.
Swansea East Labour MP Carolyn Harris also said she was "furious" about the prospect of the cut being delayed.
Ms Harris, chairwoman of the all-party parliamentary group on fixed odds betting terminals (FOBTs) said she believed the industry had warned UK ministers about potential about job losses and had claimed it needed time to re-deploy staff.
Campaigners have warned addiction to FOBTS is having a devastating effect on people in some of the poorest communities.
A government spokesman said it was "committed to making sure that vulnerable people are protected".
"But we also need to consider the thousands of people that are employed in the sector, so we are taking time to work with industry to ensure that there is enough time to implement all of the changes," he added.
He said the changes to FOBTs needed to be made through secondary legislation "so we need to make sure there is enough time for that process to take place."
When the government announced it was cutting the stake, it said the new limit would come into effect some time next year, but would not set an exact timetable.
At the time bookmakers warned the stake reduction could lead to thousands of outlets closing.
FOBTs generate £1.8bn in revenue a year for the betting industry, according to the Gambling Commission, and taxes of £400m for the government.