Park on the drive, and other tips for cheaper insurance
By Justin Bones
Editor, Wake Up to Money, Radio 5 live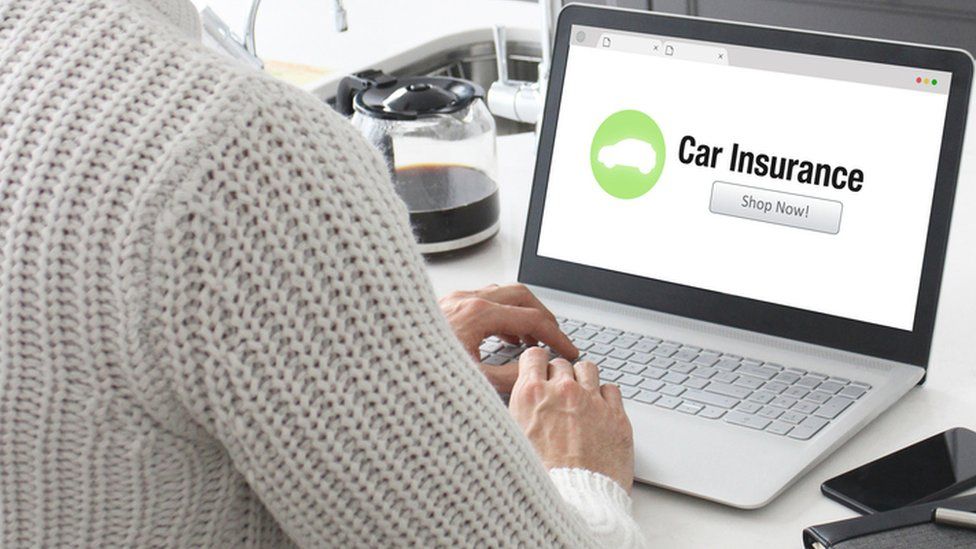 Applying for car insurance can seem like endless box-ticking and form-filling - but the answers drivers give can make a big difference to the cost.
Job descriptions, marital status, and whether motorists regularly park in a driveway or garage can all affect the price paid.
That is because insurers use complex computer algorithms to determine what premium to charge, based on the answers given.
So, readers of the BBC Money's Affordable Living Facebook Group have been sharing their experiences of the legitimate answers they give that save them money.
None should be regarded as advice - but some of these examples may raise drivers' eyebrows.
Clearly, nobody should consider lying to their insurance provider, otherwise they could face their policy becoming invalid - leaving them with an expensive bill following an accident - and the threat of being blacklisted by mainstream insurers.
One reader, Charlotte, says her premium was £80 cheaper after she married and her marital status was changed on her insurance application.
However another reader, Hazel, says that, in her experience, co-habiting is the best thing to put in the box for relationship status, followed by married and then single.
An applicant's job can massively affect premiums, but there are many different descriptions used by the insurance companies meaning it could be worth taking the time to find the one which fits the bill, but gives a cheaper price.
Phil, who is a manager for a charity, says he "put in manager and it is £50 more than if I put charity worker - both are technically correct".
One switching website - Uswitch - explains that parking a car in a garage will not necessarily make insurance any cheaper, as there is a risk of scratching the paintwork on the walls.
"We've found that parking on your drive is often the cheapest option," a spokesman says.
Any driver who does not commute to work by car should take that option off their premium for a saving, according to Peter.
On the other hand, Rob points out that, for anyone who does drive to work, it is important to make sure it is declared it on a policy. He explained that he was involved in a small bump on his way to work one morning. The insurance company claimed he was not insured so refused to pay as he had not specified he would be travelling to work in the vehicle.
Ensuring drivers do not overestimate how much the car is used is another way to reduce the costs, according to Phillip. He suggests reducing the expected mileage based on the distance travelled the previous year. This information can usually be found on an MOT certificate.
Moneysupermarket, the comparison website, suggests that drivers with relatively low annual mileage - such as 6,000 miles a year or less - might benefit from a so-called telematics or black box policy.
Driving is monitored by satellite. A driver who is then judged to be a low-risk proposition will see this reflected in their premium.
Join the debate. BBC News has set up a new UK Facebook group all about affordable living. Join the Affordable Living group here.
Some insurers also charge less for those who have completed an advanced driving course. A newly qualified driver, regardless of age, should consider taking the Driving Standards Agency (DSA) Pass Plus course.
Becky suggests trying different days for the start of cover as "mine was last due on the 24th, and was £45 cheaper to start it on the 20th".
Switching site Comparethemarket says that switching insurance 21 days before a renewal date is the optimum time to keep premiums low.
"Drivers stand to save an average of £349 if they switch provider three weeks before the renewal date," a spokesman says.
Reader Cameron adds that paying annually is cheaper than monthly instalments, which come with interest charges. He also points out that fully comprehensive cover can be as cheap as a third-party.
Lynda says negotiating a deal with the same insurer for motor and home cover can be beneficial and James says multicar policies are also good value and each driver is still classed as separate for no claims.
Keith suggests to add any family members who are professional drivers - although it is important to avoid "fronting" by saying someone is a main driver to make it cheaper when they are not.
Other tips from comparison websites include GoCompare urging retired people or homemakers to select those options, rather than saying they are unemployed or out of work. Typically unemployed drivers face higher insurance costs than homemakers or retirees
"The difference between being housewife/husband and unemployed was £185," it says.
Confused.com suggests that people do not over-egg vehicle value. It may be sentimental, but when claims are settled they are typically based on current market value. Overvaluing a vehicle might also hit a threshold for insurers who do not cover cars worth above a certain value.
All of this begs the question as to why this is such a complicated business. The answer is that algorithms work out these premiums - for good reason, according to Malcolm Clark, of the Association of British Insurers (ABI).
"Factors that insurers use to price insurance will vary, but they do not ask for, nor use, this information for the sake of it," he says.
"Millions of consumers benefit from insurers' ability to price products accurately and in line with risk."
The debate comes after insurers agreed to change the "excessive" differences in premiums for new customers and loyal, existing policyholders.
The Association of British Insurers (ABI) and the British Insurance Brokers' Association (BIBA) say their Guiding Principles and Action Points should mean "an improvement in the outcomes for long-standing customers".
The new guidelines apply to home, motor and travel insurance, but not pet or health cover.
The material is for general information only and does not constitute investment, tax, legal or other form of advice. You should not rely on this information to make (or refrain from making) any decisions. Always obtain independent, professional advice for your own particular situation.