CBI chief: Industry sectors face Brexit extinction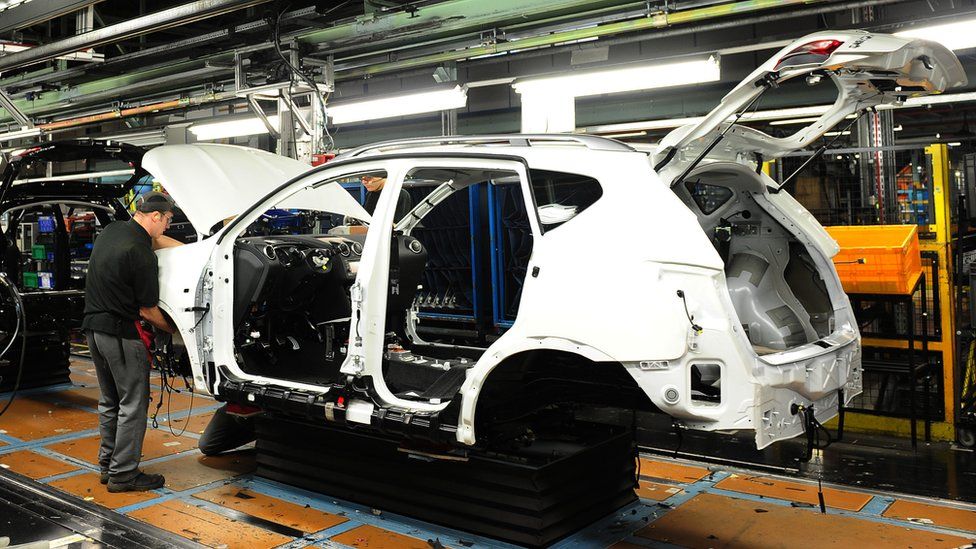 Sections of UK industry face extinction unless the UK stays in the EU customs union, the CBI president has said.
He said car firm bosses had come to him saying the industry would suffer unless we get "real frictionless trade".
Paul Drechsler also said there was "zero evidence" that trade deals outside the EU would provide any economic benefit to Britain.
The government said it was "focused on delivering a Brexit that works for the whole of the UK".
But Mr Drechsler blamed a "tidal wave of ideology" for the government's Brexit approach.
"If we do not have a customs union, there are sectors of manufacturing society in the UK which risk becoming extinct," Mr Drechsler said.
"Be in no doubt, that is the reality."
Mr Drechsler, who is due to step down from his role next week, said car industry bosses were concerned that greater costs caused by the imposition of trade tariffs and delays at the border would affect not only individual companies, but also the entire supply chain.
He added that the UK would be much better using the scale of the EU to negotiate trade agreements than going it alone.
"There's zero evidence that independent trade deals will provide any economic benefit to the UK that's material. It's a myth," he said.
Delays to business investment were also affecting the UK economy, he said.
"We already know tens of millions, in fact hundreds of millions have been invested by UK pharmaceutical and finance companies to create continuity post a worse-case Brexit scenario. Tens of millions. What could we have done with that money?" Mr Drechsler said.
The government has not given business the necessary clarity to make investment decisions, he said.
"We have a negotiation within the UK government that's gone on for nearly three years. We still haven't got clarity about the future direction, about where we're heading, what will the future relationship with Europe be, at a level of detail that matters for investment."
Brexit campaigner Patrick Minford, of the Economists for Free Trade group, said the CBI was "the voice of the large industrial vested interests that oppose the competition and productivity growth that free trade under Brexit will bring, as well as the fall in consumer prices that goes with it".
A Department for Exiting the EU spokesperson said the government would soon publish a White Paper with "detailed explanations of our ambition for a future relationship with the EU".
Correction: This article has been amended to reflect that Mr Drechsler was referring to 'sectors of manufacturing' which 'risk becoming extinct' rather than the car industry specifically.