Uber changes US sexual assault policies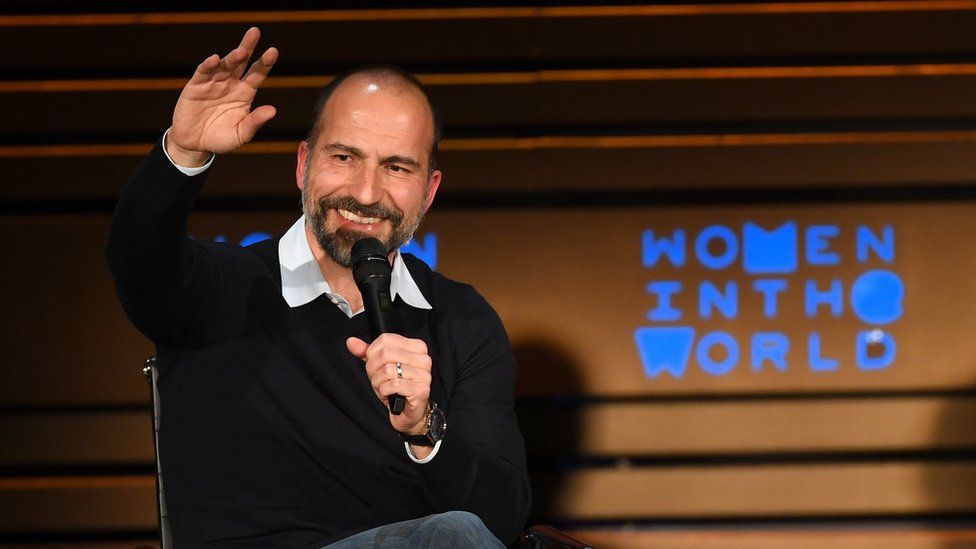 Uber is overhauling the way it addresses US sexual harassment and assault claims as part of an effort to earn "back the respect of customers".
The firm said it will no longer require confidentiality clauses in settlements or force individuals to resolve those disputes through arbitration.
Uber also committed to publishing a report about safety incidents.
The changes follow complaints about how Uber has handled sexual assault claims and screened drivers.
The company has faced criticism from regulators over its safety policies, as well as lawsuits from women who say the firm did not do enough to protect against sexual assault. A class-action suit, filed in November, is pending in court.
Those issues came on top of a host of scandals, including sexual harassment claims by employees and fights with regulators, which the company faced last year, and which contributed to Uber's former chief executive, Travis Kalanick, being forced out.
Since Mr Kalanick's departure, new chief executive Dara Khosrowshahi has been working to restore the firm's tarnished reputation.
Critics of arbitration, which is used frequently in the corporate world, say it shields firms from bad publicity and puts their opponents at a disadvantage.
The new policy, which was applauded by groups such as the National Network to End Domestic Violence, means that individual victims alleging sexual assault in the US will be able to choose where to pursue those claims, including in open court.
The lifting of confidentiality provisions applies to the facts of the incident, but not financial terms, Uber said.
Mr Khosrowshahi called the changes "an important step forward in our commitment to safety and transparency".
Uber has also strengthened its programme to screen drivers and is introducing a new feature in the app for emergency calls, Tony West, the firm's chief legal officer, wrote on Tuesday on the firm's blog.
And in February, Uber said it would report crimes directly to police in the UK. The change came after a Metropolitan Police officer voiced concerns about delays in reporting.
"Our commitment to you is that when we say we stand for safety, we mean it," Mr West wrote.
The shifts apply to the US, but Uber said it is reviewing its policies elsewhere.
Wigdor attorney Jeanne M. Christensen, who is representing women in the class-action suit against Uber, said ending forced arbitration for individual cases was a "critical step" and congratulated the firm for its decision.
However, she noted that Uber was still seeking to compel arbitration for certain claims in the pending class-action suit.
"Preventing victims from proceeding together, on a class basis, shows that Uber is not fully committed to meaningful change," she said.
"Victims are more likely to come forward knowing they can proceed as a group. This is the beginning of a longer process needed to meaningfully improve safety."