TSB computer fiasco enters second week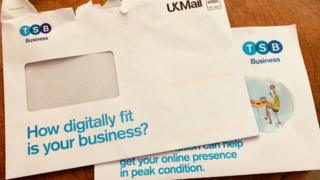 Frustrated TSB customers are still locked out of their accounts as the bank's IT fiasco enters a second week.
Some have suggested the system is "going from bad to worse" as they are denied access to online banking and the bank's mobile app.
It has been announced that TSB chief executive Paul Pester will face questions from MPs on the influential Treasury Committee on Wednesday.
The bank said it was "working around the clock" to fix the problems.
Worries over payments remain as error messages are shown to some customers trying to move money.
In a letter to MPs, Mr Pester also revealed the extent of failures of technology in the branch network and average waits of up to an hour for those calling the bank.
Account failures
The debacle began when TSB shut down services for two days from the evening of Friday, 20 April to move customer data from former owner Lloyds to a new IT system managed by its Spanish owner Sabadell.
As soon as the new system was switched on, customers reported seeing other people's account details alongside a range of other difficulties.
A week on, the bank - which has called in experts from computing giant IBM - again closed online and app services during the weekend in order to try to fix the ongoing issues.
The bank said on Sunday that internet banking and business banking were operating again, but accepted that some customers were continuing to have difficulties.
There were also "intermittent problems" with online banking for Lloyds customers on Monday, but these issues were said to be unconnected to the TSB failures.
On Monday a spokeswoman for TSB said the bank apologised for any "difficulty or distress" caused to customers. Those facing problems accessing their accounts could try closing their internet browser or app completely before retrying. They could also try the log in button on the TSB website rather than using any bookmarks or saved links.
Customers have expressed their fury, with some looking to switch to a different bank despite attempts by TSB to keep them with promises of higher interest rates on its current account.
One of the major worries among the 50% of customers who have been able to access online banking is that some of their accounts appeared to have vanished.
One wrote on Facebook that a savings account had vanished and that it did not show up on the system in a branch.
Another saw the potential upside of such a failure, by joking: "I'm guessing I'm now mortgage free as no mortgage account showing on online banking. Thanks for paying it off TSB, didn't expect as much as that in compensation for the constant account muck ups!"
The bank has warned that fraudsters may be attempting to use the confusion to trick customers out of money.
It said that some were receiving emails and tweets claiming to be from TSB, but pointed out that the bank would never ask for security details such as a Pin or full password, and would only use its official Twitter and Facebook channels.
Mr Pester, the TSB boss, will face the Treasury Committee on Wednesday to explain what has gone wrong.
Nicky Morgan, who chairs the committee, said: "The Treasury Committee is extremely concerned by the problems at TSB, and by the apparent miscommunication to customers about the extent and nature of these problems.
"Many individuals and businesses will have made arrangements for the planned outage, but not for the additional time that the systems have been unavailable.
"We will take evidence from TSB and Sabadell representatives to find out how they got into this mess, who is responsible, and how they are putting it right."
In a newly-published letter to Ms Morgan, sent on Friday, Mr Pester said:
Average waiting times for those ringing TSB reached an hour last Monday
The computer system in branches had widespread problems. By Friday, 32% had some issues, and 7% were not working at all
Some 402 customers wrongly saw potentially confidential data, and 700 customers were declined when trying to use an ATM overseas
He has promised that no customers will be left out of pocket as a result of the saga.