WhatsApp to raise minimum age limit to 16 in EU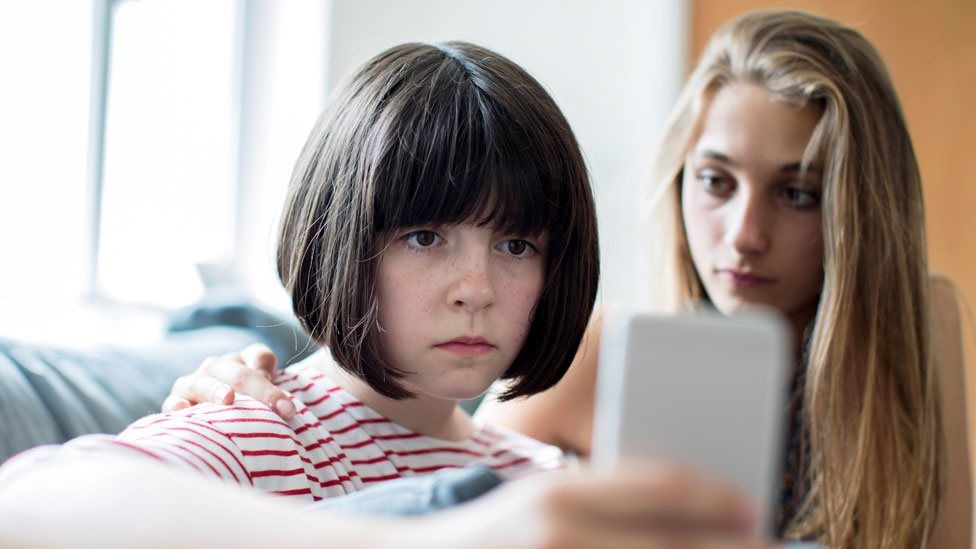 Popular messaging service WhatsApp is banning under-16s from using its platform in the European Union.
The app, which is owned by Facebook, will ask users to confirm their age when prompted to agree new terms of service in the next few weeks.
It has not said how the age limit will be enforced.
At present, WhatsApp does not ask users their age when they join, nor does it cross-reference their Facebook or Instagram accounts to find out.
About a third of all UK-based 12- to 15-year-olds active on social media use WhatsApp, according to a 2017 report by the media regulator Ofcom.
That made it the fifth most popular social network with the age group after Facebook, Snapchat, Instagram and YouTube.
The chief executive of Childnet International - a charity that is a member of Facebook's Safety Advisory Board - said he thought the firm had more work to do to communicate the change.
Will Gardner added that the parents and carers of 13-15 year olds had been put in a "difficult position" by the raised age limit.
The EU's General Data Protection Regulation (GDPR), which comes into force on 25 May, will give people much more control over how companies use their information.
It also includes specific rules to protect youngsters whose personal data is processed in order to provide them with online services.
Such websites and apps are obliged to "make reasonable efforts to verify" that a parent or guardian has given consent for their child's data to be handled.
The law says this obligation applies to under-16s, although some countries - including the UK - have been allowed to set the cut-off limit lower, at 13.
WhatsApp, which has faced scrutiny for its data sharing practices in the past, said its move would help it meet the "new high standards of transparency" in the EU.
Effectively, it saves it the trouble of having to seek consent in those countries enforcing the 16-years-old age limit.
However, the app plans to keep its age limit at 13 in the rest of the world.
@rachelburden casually mentioned that WhatsApp are changing their their T&C and under 16's being banned from the platform to my teenage daughter. Massive sobs and snot bubbles for the last 1/2hr

— Gavin Blair (@bellabo) April 25, 2018
Very pleased today to hear WhatsApp is raising the age of use from 13 to 16. At last someone is doing something to protect teenage minds & self esteem. Come on Facebook get your act together#WhatsApp #Facebook

— Helen Buchanan (@HellyB1972) April 25, 2018
All very valid points but my 13 year old daughter is part of a form WhatsApp group where they check in with how they are feeling and also what lessons they have, homework that's due, they help each other with homework. So increasing the age limit would be detrimental for her.

— JulietB3 (@julietb3) April 25, 2018
Most social media apps - including Snapchat, YouTube, Instagram, Pinterest, Twitter, Musical.ly and Reddit - are restricted to those aged 13 and over.
Facebook did, however, launch Messenger Kids, which is targeted at children as young as six, last December. It is an ad-free service designed to be compliant with Coppa.
WhatsApp will also be allowing all users to download a report detailing the data it holds on them as part of its new terms of service.
That could include the make and model of the device they use, their contacts and groups and any blocked numbers.
To comply with GDPR, the social network is asking those aged 13 to 15 to nominate a parent or guardian to give permission for them to share information on the platform.
If they do not, they will not see a fully personalised version of the platform.
In a related development, Facebook's Instagram service has also launched a "data download" tool that provides a file containing the photos, comments, archived Stories, contacts and other personal data a user had posted to the service in the past.