Loan sharks face fresh government crackdown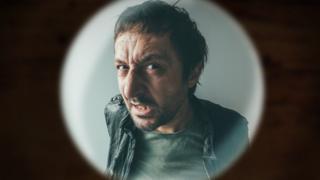 The government is stepping up its crackdown on illegal money lenders who target vulnerable people.
The Treasury has earmarked £5.5m, up 16% on last year, to pay for investigations and prosecutions of "nasty lenders" and "lowlife crooks" as well as support for their victims.
More than £100,000 already seized from loan sharks will also be spent on helping victims.
Some 300,000 people are in debt to illegal money lenders in the UK.
John Glen, economic secretary to the Treasury said: "These nasty lenders are nothing more than lowlife crooks taking hard-earned cash from the pockets of the most vulnerable."
He said the government has increased its funding to tackle unlawful lenders and support those most vulnerable to their dodgy tactics.
Loan sharks 'hang around the school gates'
The cash will be provided to official Illegal Money Lending Teams, which investigate and prosecute illegal money lenders.
Funds will also be spent to encourage those at risk of being targeted by loan sharks to join a credit union, helping them to access a safer form of finance and get their lives back on track.
And for the first time in Northern Ireland a new education project will be created to raise awareness of the dangers of loan sharks and to support vulnerable communities.
Tony Quigley, head of the England Illegal Money Lending Team, said: "Loan sharks are a blight on society and prey on vulnerable people who struggle to make ends meet.
"These criminals use callous methods to enforce repayment and victims are often subjected to threats, intimidation and violence. We will not tolerate this sort of criminal activity in our country and loan sharks who are caught flouting the law will be pursued and prosecuted."
'Threats of violence and shame'
Peter Tutton of StepChange Debt Charity, said cracking down on the "unconscionable activities" of loan sharks was a very welcome step.
"But it needs to be accompanied by a twin-track focus on the high cost credit market more generally, to reduce the harm being experienced by vast numbers of households who are forced to borrow to make ends meet," he said.
"Now is the time for the government to explore creative, sustainable alternatives to meet the needs of financially vulnerable households."
Matt Barlow, chief executive of Christians Against Poverty, said: "Many who borrow from a 'loan shark' don't realise that's what they've done. Often, it will feel like borrowing from a friend of a friend until the reality of that arrangement begins to hit home.
"Therefore, the shame added to threats of violence, can be a significant hurdle to reporting it and getting help. Hopefully, this extra funding will result in greater awareness as well as increased prosecutions."
If you have been affected by illegal money lending, you can call the Illegal Money Lending Team's confidential hotline on 0300 555 2222