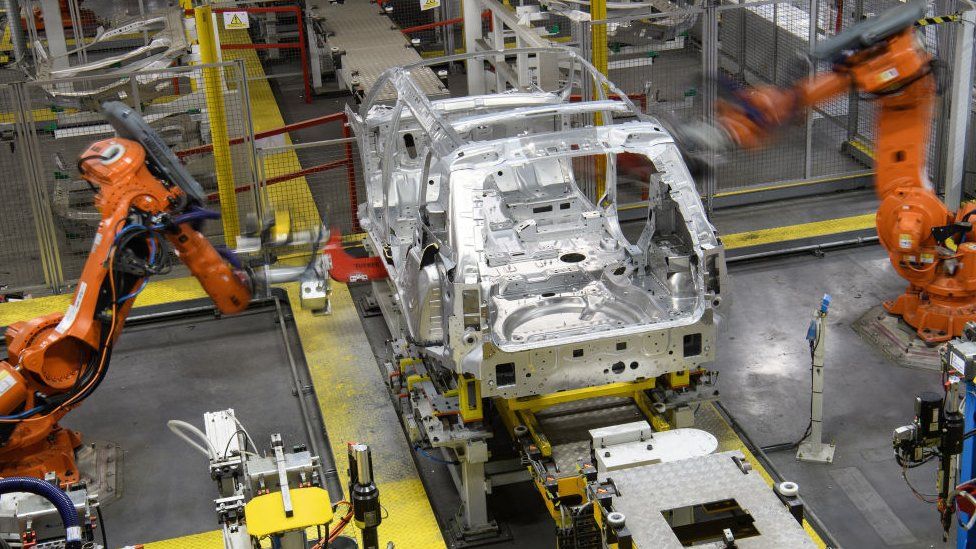 JLR was very exposed to the demise of diesel. Recent figures from the trade body showed sales of diesels fell a whopping 37% in March compared with the previous year.
Unhappily for JLR, 90% of its vehicles are powered by diesel engines and there are critical industry voices that say they have been slower than their rivals to embrace hybrids and electric.
JLR Plants in China and Slovakia are increasing production, but company insiders were keen to stress that it would continue to invest in its UK plants and recently launched a drive to recruit another 5,000 engineers.
The use of agency staff is fairly common in the automotive sector to cover periods of peak production and, until the diesel crisis hit, JLR had been firing on all cylinders with strong global demand for its vehicles.
The company said Brexit uncertainty had dented consumer confidence, but insiders conceded that the confusion over diesel was the most acute problem facing the company.
The automotive industry continues to insist that new, cleaner diesel cars are part of the pollution solution and critical to keeping CO2 emissions reduction targets within reach.
Lobbying groups are desperate for government ministers to deliver that message. However, central government has largely devolved responsibility on diesel policy to local authorities, saying they know best how to regulate their own pollution hotspots.
In London, for example, the Mayor, Sadiq Khan, has proposed that diesel cars over four years old by April 2019 will then incur a charge of £12.50 a day for driving into the centre of the city - 24 hours a day, seven days a week.
Motorists who have been regularly hit with new regulations and tax changes are understandably nervous that the goalposts may be moved again in the future - on a city by city basis.
It's little wonder they are confused and putting off purchases.
While this confusion reigns, diesel sales plummet, production falls with them and -inevitably - jobs are lost.