New Zealand to ban new offshore oil drilling over climate change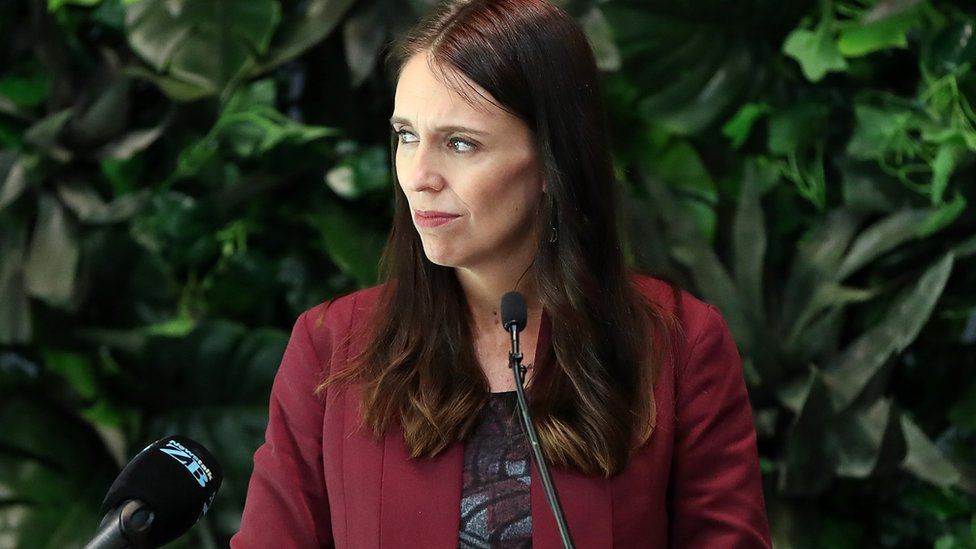 New Zealand has said it will ban new permits for offshore oil exploration as it attempts to move towards a low-carbon future.
The announcement has been lauded by climate groups but industry groups have vociferously opposed such a move.
Prime Minister Jacinda Ardern said it would help "protect future generations from climate change".
The move will not affect 22 existing permits, which could even extend to mining permits in the decades ahead.
Ms Ardern, who was voted in as New Zealand's leader last year in a tight race, campaigned heavily on climate change prevention and says the decision is a responsible step forward.
"Transitions have to start somewhere and unless we make decisions today that will essentially take effect in 30 or more years' time, we run the risk of acting too late and causing abrupt shocks to communities and our country," Ms Ardern said on Thursday.
"We have been a world leader on critical issues to humanity by being nuclear free... and now we could be world leading in becoming carbon neutral."
But industry groups and some politicians have slammed the move, saying it will hurt local jobs, local businesses, and the nation's economy.
New Zealand's $186.4bn (£130.9bn) economy relies most heavily on agriculture, together with manufacturing and tourism, but it is estimated that the oil and gas industry contributes about $1.84bn; (£1.29bn) every year.
New Zealand Oil and Gas, a leading energy firm, said it had not been warned of the move and that it was a sudden change of policy for the centre-left Labour government.
Ms Ardern's government is backed by the country's Green Party, a tie-up some analysts say is less than business friendly.