Millennial railcards sold out despite technical problems
By Kevin Peachey
Personal finance reporter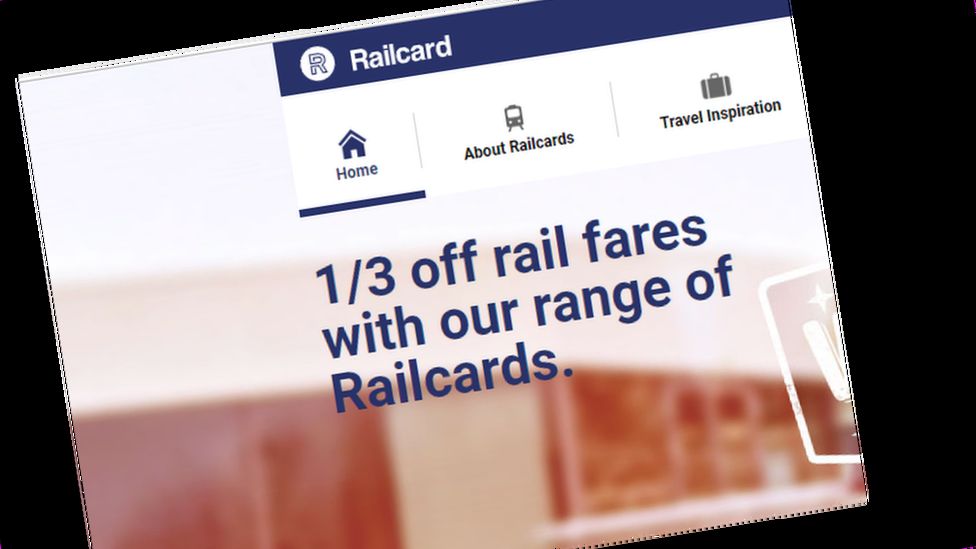 A new millennial railcard has sold out despite strong demand crashing the website on the first day of sales.
The National Railcards website apologised for the problems and said "we will consider carefully" the high demand when more cards are issued.
The railcard for 26 to 30-year-olds cost £30 and offers a third off most fares in England, Wales and Scotland.
Only 10,000 cards were released on Tuesday under a trial, but big demand caused website problems for hours.
A spokeswoman for the Rail Delivery Group, which represents the train companies and Network Rail, said: "This morning, when the 26-30 railcard trial began, the National Railcard website was receiving 12 times the normal number of visitors. We were prepared for demand to be similar to that of previous trial launches.
"Due to the unprecedented demand we have been working with our suppliers throughout the morning to further increase the capacity on the website to create a better experience for our customers. We recommend that customers continue trying the National Railcard website, and keep an eye on @_Railcards Twitter and Facebook pages for updates."
We're sorry to those who weren't able to get a trial 26-30 Railcard as a result of technical issues. We will consider carefully the high demand we've seen as part of this trial. Register for updates here: https://t.co/2OZv59WEUS

— National Railcards (@_Railcards) March 13, 2018
26-30 Railcards are now sold out. We apologise to those who had difficulties buying one today. Keep an eye on our social accounts or register your interest here for further updates: https://t.co/2OZv59WEUS

— National Railcards (@_Railcards) March 13, 2018
Some passengers have been expressing their irritation at the problems.
@_Railcards I've been trying for hours and have never got past the login window. How is this fair? I registered my interest months ago!

— Rob McDonald (@Robert_McDonald) March 13, 2018
The limited number of the one-year cards - enough for one in 500 of the eligible population - went on sale on Tuesday following a trial across the Greater Anglia network when another 10,000 railcards were sold.
One of those struggling to buy a card was Helen Coffey, deputy head of travel at The Independent. It is her 31st birthday on Wednesday, so this is the last day that she would be eligible to buy the card.
"It is today or it is never," she told BBC Radio 5 Live.
"I don't know if it was the hype that made me want to get one, but I have this one shot, and it seems impossible.
"They were a bit naive to think it would not be flying off the shelves."
Virgin Trains, always quick to spot a marketing angle, tried to lighten the mood by linking the website woes with one of the millennial generation's favourite foods - avocado.
Between midnight and next Tuesday, any 26 to 30-year-old who didn't get a railcard can get a third off the price of Virgin West Coast train travel if they present an avocado instead.
David Sidebottom, passenger director at watchdog Transport Focus, said: "The nationwide trial of the 26-30 railcard should be welcome news for passengers facing stagnant or falling incomes but they will be extremely disappointed that they are unable to access the website."
The card does not cover all travel. The discount for some during the morning commute is limited as a minimum fare of £12 applies to all journeys made before 10am, Monday to Friday.
The Rail Delivery Group said discounts were not given on season tickets, but a weekly or monthly season ticket could still be the cheapest option for those in this age bracket who commuted frequently by train.
BBC Business has set up a new UK Facebook group all about affordable living.
From tuition fees, paying off student loans, finding a job, and travelling to work to renting and saving for your first home - it is a space to share your experiences.