Beaufort investors to get 'substantial' amounts back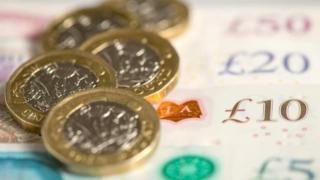 As many as 14,000 investors in the collapsed stockbroking firm Beaufort Securities should get a "substantial" amount of their money back.
The official administrators, PwC, said that the firm's clients should see between 85% and 90% of their cash returned to them.
However, it will be at least a month before any returns go through.
Beaufort Securities was put into administration last Friday, after the regulator declared it insolvent.
Shortly after the Financial Conduct Authority (FCA) took action, regulators in the United States said they were planning to bring criminal charges against the firm.
The allegations concern a plan to manipulate the share prices of several small companies.
'No money'
PwC said it had located £50m in cash in the client accounts at Beaufort, and £800m invested in client assets such as pensions and Individual Savings Accounts (Isas).
This money has now been ring-fenced, so it can be returned to investors.
"We do forecast a substantial return to clients after costs, although this may take some time to implement, and we do not see any returns commencing before mid-April as there are a number of challenges to overcome," said Nigel Rackham, the joint administrator.
"These include carrying out an assessment of the accuracy of the firm's books and records, devising new processes to move the holdings of all clients in an orderly and appropriate way, and preparing cost estimates for these activities."
PwC said it would be constrained by the fact that there was no money in the company's own bank account.
It has also closed Beaufort's offices in Bristol and Colwyn bay, and made 90 staff redundant. The office in the City of London remains open for the time being.