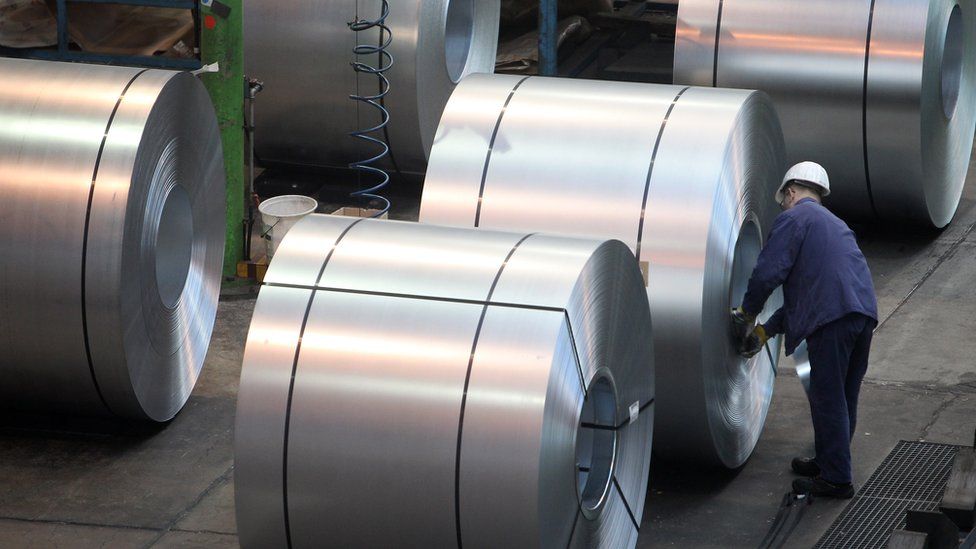 Contrite, apologetic and remorseful - that's the tone of the mammoth report put together by Kobe Steel on the investigation into its safety scandal.
Its story is instructive about what's going wrong with Japan Inc.
But trawling through Kobe's report, it's clear there is plenty wrong at the heart of Japan's third-biggest steelmaker.
Here are three key things I think led to the firm's problems.
The line that stood out for me in the report was "a management style that overemphasized profitability, and had inadequate corporate governance."
Essentially Kobe employees put making money above telling the truth to their customers.
At least two of Kobe's directors knew what was going on - so it wasn't as if these issues were undetected. They were simply unreported because profits were deemed more important.
Analysts have suggested one reason for the cover-up was that Kobe, like many other Japanese steelmakers, has been under pressure as Chinese steel firms flood global markets with excess supply.
2) Insular corporate culture
The report points the finger at a corporate culture deeply lacking of transparency.
"A culture that prioritised winning purchase orders and meeting delivery deadlines, over ensuring quality," reads one sentence.
"An insular organisation where personnel were rarely exchanged or transferred between different divisions," says another.
No one talked to each other about what was going on in the division where most of this faking data business was taking place.
And part of the reason for that was because employees weren't rotated into different departments.
Management lesson 101 - communication is good. One of the key recommendations in the report is to get staff to move around different divisions so these lines of communication open up.
3) Dishonesty and negligence
Kobe staff felt they could deliver products that fell short of customer specifications to their clients, as long they had no safety issues.
So essentially, as long as there wasn't anything terribly wrong with the steel, it was okay if it wasn't exactly what the customer ordered.
That's lying in my book. But with the pressures of putting profit first, and a corporate culture where no one talks to each other, you can see how something like this might happen.
The report also points out that these problems "took place at many locations within Kobe Steel Group". Spokesman Gary Tsuchida told me "it was systematic."
Kobe is now taking steps to fix some of these problems.
The fact that the century old firm has hired an external auditor to investigate its corporate culture and examine why the safety scandal occurred speaks highly of its intentions to change.
But it is only down to pure dumb luck that none of faulty steel they sent their customers ended up in a major accident or tragedy.
Fixing corporate governance issues, introducing a more transparent and accountable board and basically making sure staff don't tell lies will be key priorities for Kobe as it tries to clean up this mess.