Jigsaw boss steps down from fashion group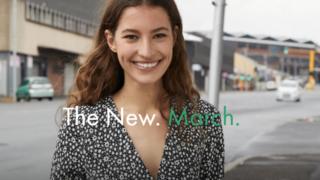 The chief executive of Jigsaw is stepping down from the High Street fashion chain with immediate effect.
Peter Ruis is leaving Jigsaw after four and a half years at the helm.
He will be replaced by Jigsaw's chairman Charles Atterton who the company said "will return to an executive role".
Last year, Jigsaw's controlling shareholder and founder John Robinson appointed KPMG to help find a buyer for the business.
Mr Ruis, who joined Jigsaw from John Lewis in September 2013, said his decision to leave was not "taken lightly".
He said: "As I head off to my next challenge I feel immense pride in what has been achieved. The brand is well set to continue its stellar growth in the future."
Mr Atterton was previously joint chief executive of Jigsaw with Mr Robinson between 1997 and 2013, when Mr Ruis joined the group.
Jigsaw said last year that it had received a number of approaches about buying a minority or majority stake in the company, which also has stores in Australia, Ireland, Singapore and the US.
A spokesperson for Jigsaw said: "On behalf of the board we would like to take this opportunity to thank Peter. He will be heading to his next career chapter with our best wishes."
During his time at Jigsaw, Mr Ruis introduced a pro-immigration fashion campaign which declared: "British style is not 100% British. In fact, there's no such thing as 100% British."
It said: "Without immigration, we'd be selling potato sacks."