Meat supplier Russell Hume falls into administration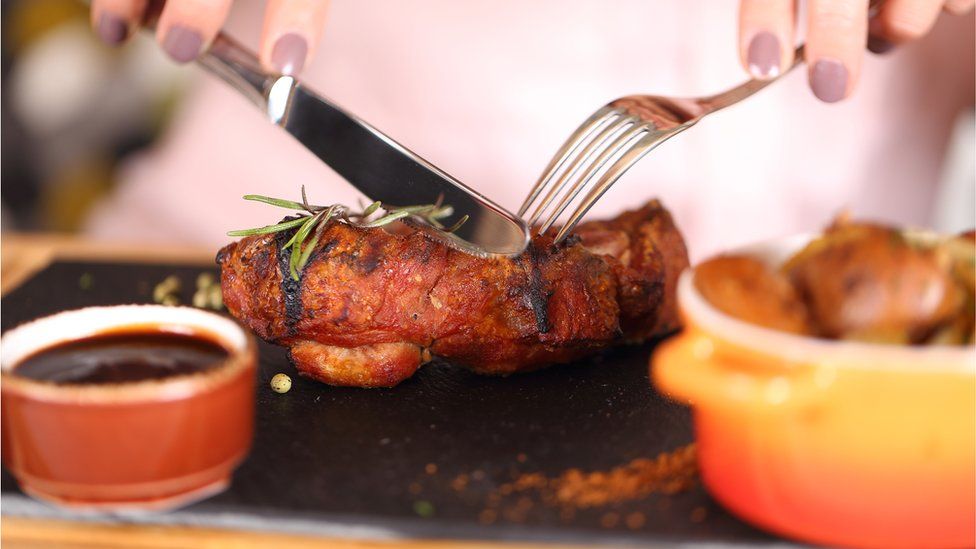 A meat supplier being investigated by the Food Standards Agency has fallen into administration with the loss of almost 270 jobs.
KPMG has been appointed as administrators to Derby-based Russell Hume Limited.
Its meat products were recalled last month and chains including Wetherspoon took them off their menus.
The FSA said its investigation concerned Russell Hume's failure to comply with food hygiene regulations.
The firm's directors called the decision to call in administrators "heartbreaking", but said the regulator's action had "created impossible trading conditions for us".
Chris Pole, partner at KPMG and joint administrator, said the recent product recall and halt in operations had resulted in a customer exodus.
As there was little prospect of production restarting, he said a total of 266 people had been made redundant.
"Our priority over the coming days will be to work with all affected employees to provide the assistance they need in claiming monies owed from the Redundancy Payments Office," Mr Pole said.
"We will also be seeking buyers for the business and its assets. Any interested parties are advised to contact us as soon as possible."
Russell Hume's directors said they would continue to work with the FSA over the issues it had raised, but added:
"We still feel its action has been out of all proportion to the concerns it says it has identified.
"The fact that its investigations have become industry-wide and a number of other firms have also had issues strongly suggests there is a lack of clarity in the industry and in current FSA guidelines.
"Prior to this, we had a long, unblemished record for supplying quality meat products."
The FSA said its investigation into the company was continuing and that it had taken "proportionate action based on serious and widespread problems".
"We do not take these decisions lightly and we recognise this will be a worrying time for employees and their families," a spokesman said.
"It is for food businesses to ensure the food they produce is safe and our role is to provide assurances that a business is meeting its responsibilities."
Russell Hume supplied meat to a range of hotels, restaurants and pubs across the UK and had six production sites in Liverpool, Birmingham, London, Boroughbridge, Exeter and Fife.