Lidl reveals record-breaking December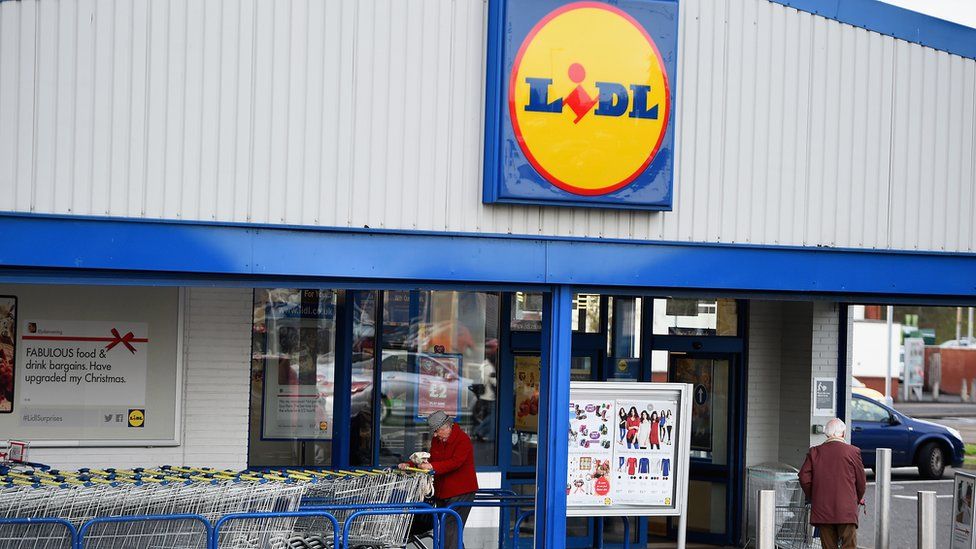 Lidl supermarket said it had record UK sales in December, with a rise of 16% on the same period in 2016.
Customers bought about 600 tonnes of Brussels sprouts, 17 million mince pies and more than 800,000 litres of champagne and prosecco.
The chain opened nine stores during the holiday period, bringing the total outlets to 693 - a rise of 43 on 2016.
Researcher Kantar Worldpanel said the sales figures made Lidl the UK's fastest-growing grocer in December.
The German company's UK chief executive Christian Hartnagel said: "Lidl has had a fantastic 2017."
He added: "Customers came into our stores to buy more of their Christmas items, knowing they could find high quality products at market-leading prices."
Lidl said it had its strongest trading week in UK history in the week before Christmas, with a record trading day on the Friday 22 December.
Unlike British supermarkets, the German company does not publish like-for-like sales figures for the UK which strip out the impact of new store openings. So, the sales growth would have been helped by its expansion since December 2016.