'Fat cat Thursday' as top bosses' pay overtakes UK workers'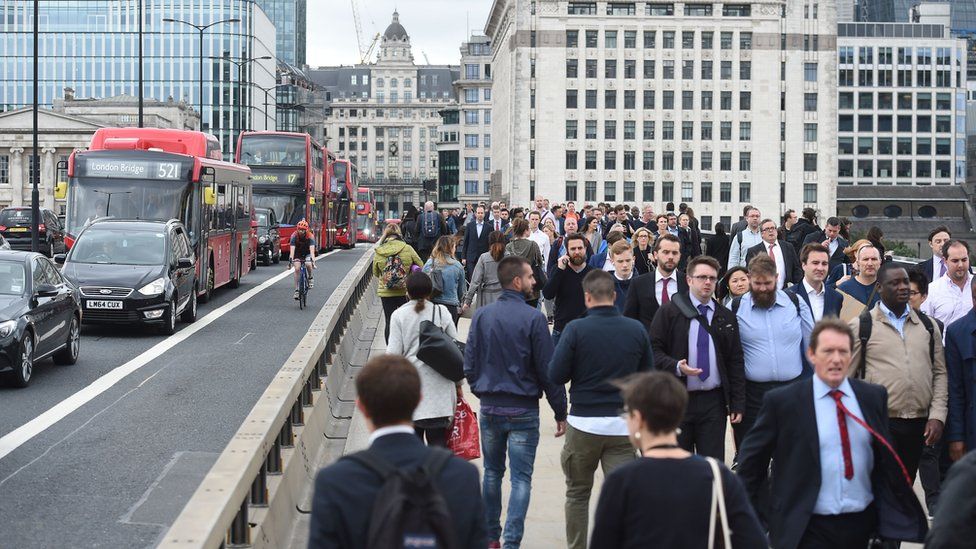 If you earn an average UK salary, by the end of today a top boss will have earned more than you do all year.
In fact, it takes a top chief executive just three days to earn £28,758.
The day has been declared "Fat Cat Thursday" by think tank the High Pay Centre and HR industry body the CIPD, which calculated the figure.
The gap between executive pay and the rest of the workforce remains huge despite top bosses' pay dropping by a fifth last year.
The average boss of one of the UK's largest 100 listed firms earned £4.5m last year, down from £5.4m the year before.
Nonetheless, an average chief executive still earns 120 times more than the average full-time worker, according to the High Pay Centre.
Its calculation assumes that the executives work 12 hours a day, most weekends and take just 19 days holiday a year.
At this rate, it means bosses only need to work 32 hours - taking them to Thursday, assuming they started work on 2 January - to reach the median full-time employee salary.
The think tank has made the calculation for the past four years, and High Pay Centre director Stefan Stern said its figures showed there were still "unjustifiable [pay] gaps between the top and the rest of the workforce".
However, free-market think tank the Adam Smith Institute said it was a "mistake" to worry about executive pay.
"Given how important the decisions a CEO makes are to the success of a firm, it would be shocking if they were not extremely well paid," said Sam Dumitriu, head of research at the institute.
"The High Pay Centre are wrong to link high pay at the top with low pay at the bottom," he added. "Poorly performing CEOs are bad for shareholders, but worse for workers.
"Politicians should be careful. Bashing CEO pay may sound good on the stump, but if British businesses lose out on top talent to the US and Europe, British workers and savers will pay the price."
From later this year, as part of government reforms, about 900 listed companies will have to publish and justify the pay ratio between their chief executives and their average worker.
The Conservatives had promised in their manifesto that executive pay should be approved by an annual vote of shareholders.
However, the new measures instead propose that those public companies who face a shareholder revolt on pay will be named on a register overseen by the Investment Association.
A Business Department spokesman said the new rules would ensure "that the UK remains one of the best places in the world to work, invest and do business."
Try our salary calculator and see if pay is rising for your job