General Electric to shed 12,000 jobs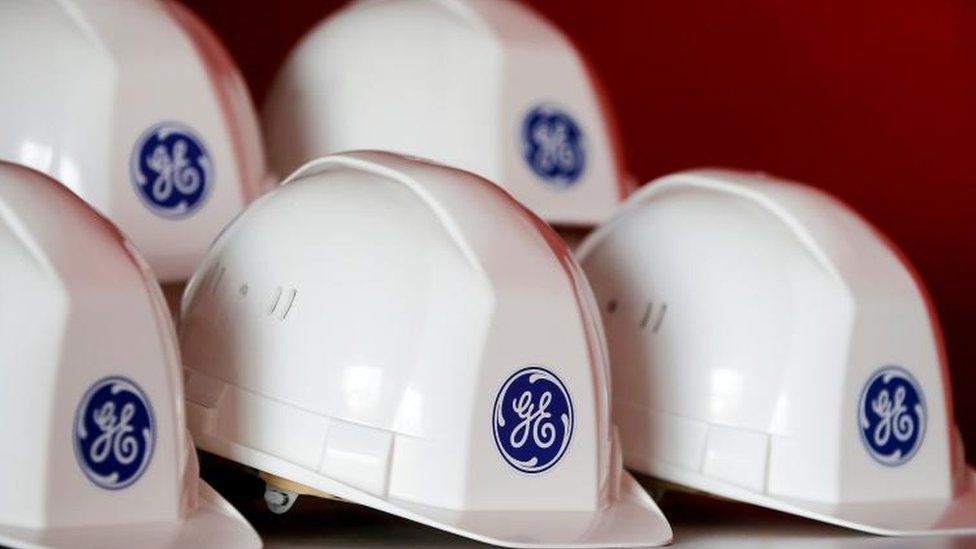 General Electric is to cut 12,000 jobs in its power business, 18% of the division's global workforce.
The US industrial group expects the "painful but necessary" job losses to help save $1bn next year as demand for fossil fuel power plants wanes.
GE intends to cut 1,100 jobs from its UK power business, mainly in Stafford and Rugby.
Elsewhere, one-third of the firm's Swiss workforce and one-sixth of German workers are likely to be hit.
The reduction in jobs is part of a restructuring by new GE chief executive John Flannery, who took over in August from his veteran predecessor Jeff Immelt.
"Traditional power markets including gas and coal have softened," the company said.
In October, GE slashed its profits guidance after posting a 5% fall in third-quarter earnings to $1.8bn, due to weak trading in its power and oil and gas businesses.
GE Power is the company's largest industrial business, employing more than 55,000 people worldwide.
It makes turbines, generators and other kinds of plant equipment.
German union leaders denounced the cuts and said they would fight to preserve jobs.
Klaus Stein, the representative of the IG Metall union at GE's plant in Mannheim, said the announcement was "neither strategically nor economically justifiable" and served only to maximise short-term profit for shareholders.
Russell Stokes, president and chief executive of GE Power, said: "This decision was painful but necessary for GE Power to respond to the disruption in the power market, which is driving significantly lower volumes in products and services.
"This plan will make us simpler and stronger, so we can drive more value for our customers and investors."
The boss of GE's UK and Ireland operations, Mark Elborne, said the firm remained committed to the UK and would remain one of the country's top five industrial companies.
He said: "These are not proposals we ever make lightly and we understand that this news will be difficult for many people.
"Unfortunately, we believe that these changes are necessary to ensure that we can remain competitive and secure the future of GE Power in the UK.
"We have shared our proposals with employees' representatives today and will now begin a consultation period before any final decisions are made."