Free ATMs 'must be available across UK'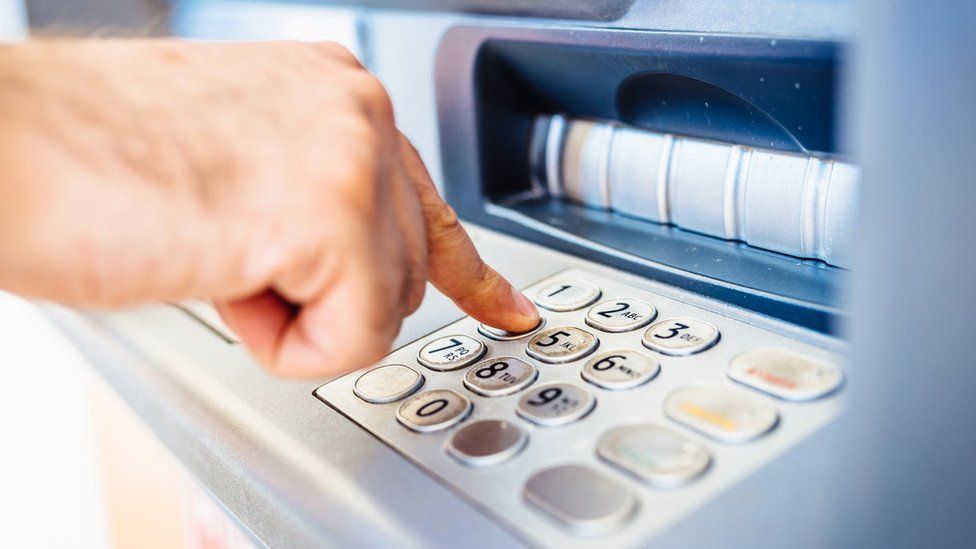 The network that oversees free-to-use cash machines across the UK must ensure there is an even spread of ATMs across the country, an influential MP says.
Nicky Morgan, who chairs the Commons Treasury Committee, said any big fall in the number of ATMs would "clearly be of concern".
She has written to the head of the Link network amid debate over an overhaul of the system.
There are fears of "ATM deserts" but Link said such worries were misplaced.
Under proposals published earlier this month, Link would reduce the amount it charges card issuers to allow customers to use the machines from around 25p per withdrawal to 20p.
It said the changes - which would come into effect next April - would help protect the network, which currently includes 55,000 free-to-use machines.
However, the ATM Industry Association said that this could cause problems of access for customers - a concern picked up by Ms Morgan and her committee of MPs.
"It seems intuitive that a 20% reduction in the interchange fee received by an ATM operator may mean that some machines are no longer economically viable," she said, noting that there were plans for subsidies when an ATM was not viable.
Her letter asks what assurances can be provided to the Treasury Committee that the proposals will preserve the existing geographical spread of ATMs and have no negative impact on financial inclusion.
It also asks how many ATMs are projected to close as a result of the proposals and what arrangements will be in place to monitor ATM changes.
Sir Mark Boleat, who chairs Link and to whom the letter is addressed, said: "We do not envisage any scenario where there will be areas of the UK which will not continue to have free access to their money.
"Our proposals include a strong financial inclusion programme that will ensure that there is positive impact on financial inclusion."
However, Ron Delnevo, executive director of the ATM Industry Association, said: "It is wonderful news that the Treasury Select Committee is examining this threat to financial inclusion with the urgency that it warrants.
"It is now essential that Link addresses these concerns with adequate and detailed responses before rushing through any ill-considered decisions, which threaten the viability and vitality of thousands of communities around the UK by denying them access to cash from free ATMs."