Driving examiners plan 48-hour strike on new test day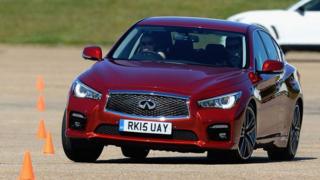 Driving examiners in England, Wales and Scotland are to stage a 48-hour strike the day a new driving test is launched.
The Public and Commercial Service (PCS) union warned thousands of tests could be cancelled when up to 2,000 members take part in the 4 December walkout.
DVSA chief executive Gareth Llewellyn said the union was "trying to undermine the launch of the new test".
He said it showed a "shameful disregard for both road safety and learner drivers who have worked so hard."
The new-look test means learners will need to follow directions from a sat nav and drive into a parking space.
Examiners will need to ask the candidate vehicle safety questions while on the move, while the test contains 20 minutes of independent driving instead of 10.
Mr Llewellyn said: "The new driving test has been designed to make sure new drivers have the skills they need to help them through a lifetime of safe driving.
"It is one step in helping reduce the number of people killed and seriously injured on Britain's roads."
He said that he had a meeting with the union at the beginning of November in which a DVSA offer of mediation was turned down, although the offer still stands.
"This means that we cannot move forward together to resolve this dispute, for the sake of our staff and customers," Mr Llewellyn added.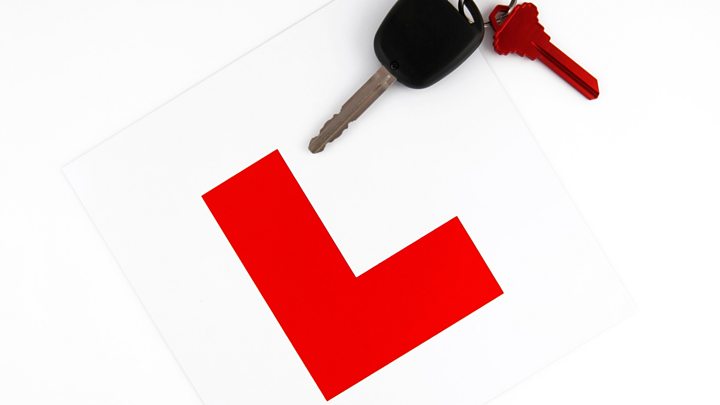 PCS union members voted by 84% in favour of striking, on a 70% turnout.
The union has called for the new driving test to be suspended pending a full safety review.
It said examiners, who are employed by the Driving and Vehicle Standards Agency (DVSA), were being told to work harder as the tests come into force.
Mark Serwotka, PCS general secretary, said the government was trying to force "detrimental changes" on its members with the new test.
The union questioned the safety of testing sat nav use, saying "incidents occurred on driving lessons which have been conducted to the new testing arrangements".
It added that requiring examiners to carry out seven tests a day - at one hour two minutes per test - should be limited to six tests.
'Scrap' new test
"Our members, whose jobs are about ensuring our roads are safe for drivers and pedestrians, have voted overwhelmingly to demonstrate that these changes are unacceptable," Mr Serwotka said.
It said members will work-to-rule from 23 November, where instructors stay at work but do exactly what is stated in their contracts, with a ban on overtime.
The DVSA said the new test would better assesses a driver's ability to drive safely.
Mr Serwotka called on the government to "avoid this strike action by instructing their officials in the DVSA to scrap the plans and re-enter serious negotiations with PCS".
But Steve Gooding, director of the RAC Foundation, warned that thousands of candidates could be "left fuming" if tests are cancelled.
He said: "Some 1.7 million people in Britain took a driving test last year which suggests around 10,000 candidates could be left fuming if this strike goes ahead.
"We hope a deal can be done to implement the new test to everyone's satisfaction so this industrial action can be called off."