GoCompare spurns takeover offer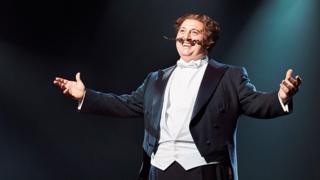 Price comparison website GoCompare has rejected a £460m takeover bid from rival ZPG.
GoCompare, said it had "unanimously and unequivocally" rejected the unsolicited offer from the Zoopla and uSwitch owner.
GoCompare shares jumped 10% after news of the approach, while shares in ZPG edged up 0.4%, valuing it at about £1.5bn.
Meanwhile, the FTSE 100 share index closed flat.
Sir Peter Wood, GoCompare's chairman, said of the approach: "ZPG's proposal is highly opportunistic and fundamentally undervalues the company and its prospects."
ZPG also made an all-shares bid on May 26 that had been pitched at the same price and was rejected on the same grounds, the price comparison firm said.
Meanwhile, the FTSE 100 share index closed down 0.76 points at 7414.42.
Tesco was the biggest riser on the index, up 6.24% after the competition regulator provisionally cleared its £3.7bn bid for Booker.
CPI inflation held steady at 3% last month, the Office for National Statistics said, whereas analysts had expected it to rise to 3.1%.
Vodafone was another strong performer, up 5.12%, after it raised its profit growth forecast.
The mobile giant said it now expected its full-year earnings to grow by about 10%, compared with a previous target of between 4% and 8%.
Its forecast came as the company reported a 13% in half-year underlying earnings to €7.4bn (£6.6bn), which beat analysts' forecasts.
Group chief executive Vittorio Colao said: "Revenue grew organically in the majority of our markets driven by mobile data and our continued success as Europe's fastest growing broadband provider."