Innogy takes £427m hit on Npower value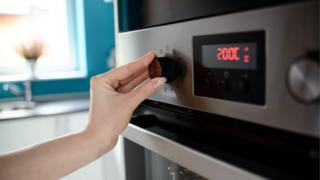 German energy giant Innogy has cut the value of its UK energy business Npower by €480m (£427m), amid a "difficult situation" in the UK market.
Last week, Innogy confirmed it planned to merge Npower with SSE's UK energy supply business to form a new company.
Innogy announced the writedown in Npower's value as it reported results for the nine months to September.
It said competition in the UK retail business remained "very tough and pressure on margins is very high".
The Npower writedown was partly in response to tightening regulations, Innogy said.
Draft legislation designed to lower the cost of energy bills was published by the UK government last month.
Npower made a pre-tax loss of €102m over the nine-month period, compared with a €81m loss in the same period last tear.
However, Innogy said its UK business had added 47,000 customers during the third quarter of the year.
Germany's biggest largest energy firm by market value said profits for the whole group rose 8.7% to €2bn in the nine months.
The merger between Npower and SSE will reduce the number of major energy suppliers in the UK from six to five.
The new business would be roughly the size of market leader British Gas and serve about 11.5 million customers.
However, the plan will need approval from competition authorities.