LSE shareholders win vote on chairman's future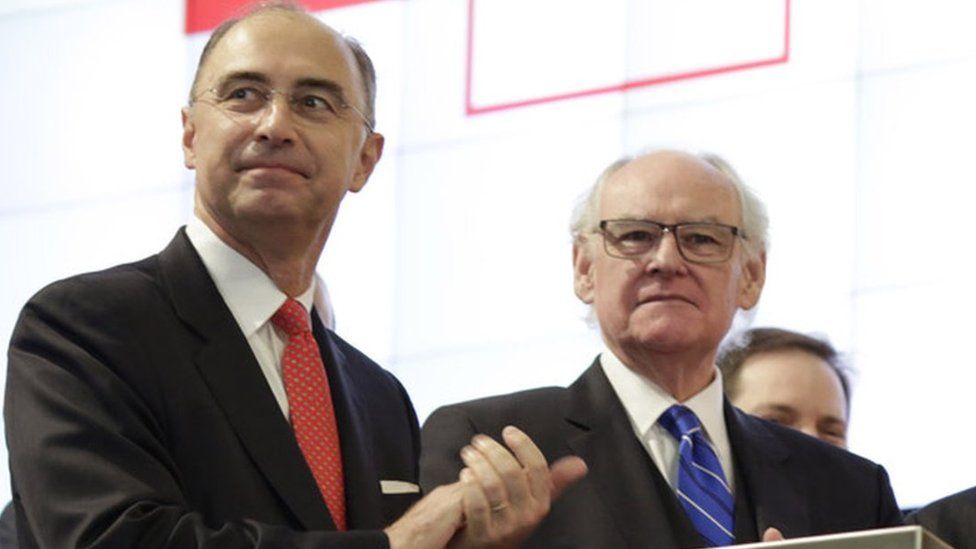 Shareholders in the London Stock Exchange (LSE) will vote on whether to eject its chairman and keep its chief executive following investor pressure.
The fund is seeking the removal of chairman Donald Brydon.
It wants Xavier Rolet, due to leave next year, to remain as the LSE's boss.
The LSE has 21 days to send a notice to shareholders about a meeting. It then has 28 days from the date the notice is sent to hold the extraordinary general meeting.
Mr Brydon has been under increasing pressure regarding the departure of Mr Rolet amid claims that the chief executive is being forced out.
However, Christopher Hohn, the investment manager of TCI, claims that Mr Rolet is being forced to leave the company he has led for nine years.
In a letter to Mr Brydon, Mr Hohn wrote: "You have failed to provide shareholders with any substantive basis for the removal of the chief executive."
On Friday, the LSE confirmed that it had received a notice from TCI seeking an extraordinary general meeting.
TCI wants Mr Brydon to be removed from office "with immediate effect". It also wants a vote on terminating the search for a new chief executive and, subject to Mr Rolet's consent, permit him to remain in his post until 2021.